The arrogance and hubris of the man is limitless.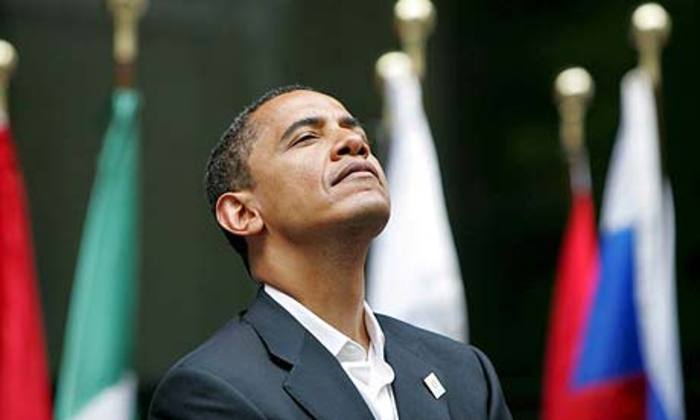 Obama is a disgrace, but we've known that for some time now. Relations between the two states is going to be a rough and rocky one. The people of Israel will keep Netanyahu at the helm, who is head and shoulders above Obama any day of the week.
PM hits back at Obama: I know what's best for Israel
By HERB KEINON
01/16/2013 17:53
Netanyahu visits Gaza border, says over last four years Israel has stood up to strong pressure and will continue to do so.
A day after US columnist Jeffrey Goldberg quoted President Barack Obama as saying that Prime Minister Binyamin Netanyahu does not understand what is in Israel's best interest, Netanyahu visited the Gaza border on Wednesday and essentially shot back, "Yes I do."
During the visit to the headquarters of the IDF's Gaza Division, Netanyahu was shown figures indicating that December was the quietest month in the South – in terms of rocket and terrorist attacks from the Gaza Strip – in the past 12 years, since January 2001.
"I think everyone understands that only Israel's citizens are those who will be the ones to determine who faithfully represents Israel's vital interests," the prime minister said in his first direct response to Obama's reported criticism.
Netanyahu said over the past four years he had withstood "enormous pressure," including demands that Israel curb its pressure on Iran, withdraw to the pre- 1967 lines, divide Jerusalem and stop building in the eastern part of the capital.
"We fended off all those pressures, and I will continue to stand firm on Israel's vital interests for the security of the citizens of Israel," he declared.
Netanyahu, who was joined on his visit by Defense Minister Ehud Barak and IDF brass, said he was "very impressed" by the advanced technological measures being deployed in the area, "and even more so by our young soldiers operating them here."