This looks increasingly bad for the victims.
No matter how low you bow to the Islamic fundamentalists, it will never be low enough to keep you from being a target in the pursuit of their common goal, global expansion of Islam ruled by sharia law.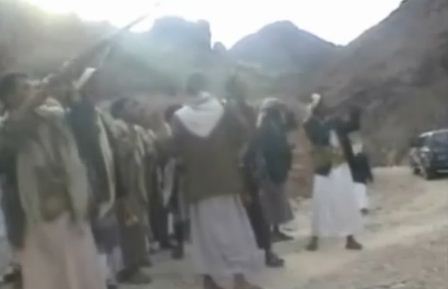 Kidnapped Finns sold to al-Qaeda?
Finnish President Sauli Niinistö discussed the hostage situation by phone with his Yemeni counterpart, Abd Rabbuh Mansur Hadi, on Tuesday evening. Earlier on Tuesday Reuters reported that the Finnish couple and Austrian man abducted in Sanaa last month had been sold to al-Qaeda.
The President's office declined to comment on the contents of the discussion. The Finnish and Austrian foreign ministries have also remained tight-lipped on the situation. However, Finnish officials said they have not been able to contact the missing Finns.
The news agency Reuters said tribesmen had sold the hostages to the terrorist network.
"The tribesmen have sold the three abductees to elements from al-Qaeda organisation and they were transferred to Bayda province (in the south)," a Yemeni official told Reuters.
However, there is no visual or audio evidence to confirm the whereabouts of the trio, according to Yle sources.
Last week Yemeni Foreign Minister Abu-Bakr al-Qirbi told Yle that local officials didn't know who kidnapped the tourists.
But not to worry, Obama says that the war is over.