It's what's needed, but not with one arm tied behind their back. Go for complete victory, drastically reduce the jihadists' numbers, then convert the rest.
UPDATE: Video from Vlad: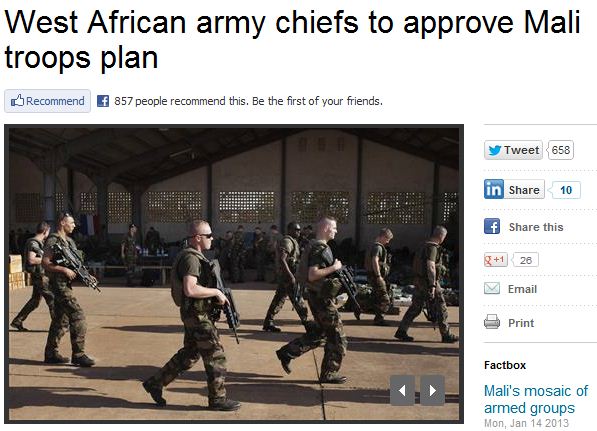 (al-Reuters) – West African defense chiefs will on Tuesday approve plans to speed up the deployment of African troops against Islamist rebels in northern Mali, with some regional soldiers seen arriving next week.
France has already poured hundreds of troops into Mali and carried out days of air strikes in a vast desert area seized last year by an Islamist alliance that combines al Qaeda's north African wing AQIM with Mali's home-grown MUJWA and Ansar Dine rebel groups.
Western and regional powers are concerned the insurgents will use Mali's north as a launchpad for international attacks.
[…]
He did not say how many soldiers would arrive.