Austria is Europe's staunchest ally of the Iranian regime.
The report referenced in the JPost article is here: http://www.fas.org/irp/world/iran/mois-loc.pdf (h/t Challah Hu Akbar)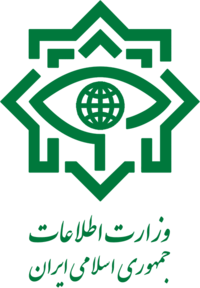 Austrian capital 'filled with Iranian spies'
By BENJAMIN WEINTHAL, JERUSALEM POST CORRESPONDENT01/14/2013 02:53
US report finds the Islamic Republic's agents are working in Vienna to secure nuclear technology and suppress dissent.
BERLIN – The Austrian capital is a main European hub for Tehran's spy network, the US-based Federal Research Division of the Library of Congress concluded in December in a comprehensive report on Iranian intelligence activities.
The report was conducted with the Combating Terrorism Technical Support Office's Irregular Warfare Support Program and unleashed a flurry of reports in the Austrian media last week.
According to the US study, "Vienna… is allegedly full of MOIS [Iranian Ministry of Intelligence and Security] agents. It is because of the continuous good relationship between Iran and Austria since the Revolution – after the US hostage crisis – which resulted in condemnation of the Islamic Republic by many countries and secluded Iran in many ways. Austria was one of the few countries that was not concerned."
"It appears that Iran takes advantage of this relationship by deploying its intelligence officers in Austria. It has been reported that MOIS agents identify anti–Islamic Republic political activists and threaten to silence them," the report said.
The MOIS is responsible for suppressing dissent in the Islamic Republic among opposition groups and among the large diaspora Iranian community, according to Iranian dissidents and experts. Iranian reform groups consider the MOIS a ruthless apparatus of Iran's government.