This is the latest article by Dr.Gerstenfeld, and published here with his consent.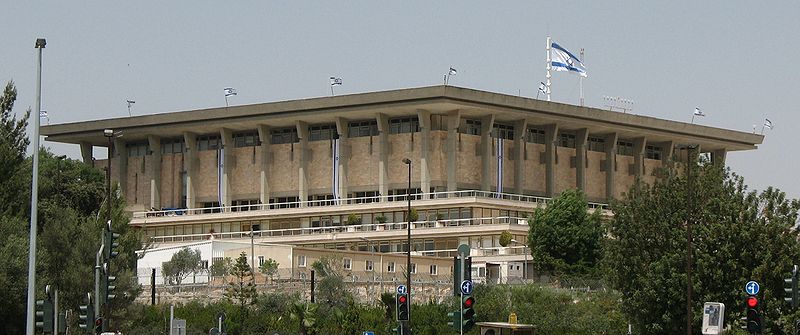 Israel's Elections: One Quarter of Voters still Undecided
By Dr.Manfred Gerstenfeld
Undecided voters still represent around 25% of the total electorate.1 Thus true support for the various Israeli parties remains uncertain. According to recent polls, the Likud/Israel is our Home list is recovering somewhat among voters. The two parties have 42 seats in the present Knesset. A few weeks ago, some polls gave them as little as 32 if elections were held then.2
In the absence of a central theme in these elections, larger parties have mainly continued to snipe at each other on a variety of smaller issues for many weeks now. On January 8th, the advertisement campaigns on television and radio started. The parties are now concentrating on frequent repetition of their key messages.
The Likud/Israel is our Home focuses its campaign on two main issues. One is the achievements of Prime Minister Binyamin Netanyahu's government. It stresses the government's economic performance, the creation of 350,000 jobs, the revolution in the cellular telephone market and the wall built on the Egyptian border to stop the influx of economic immigrants from Africa. It also showed Netanyahu's address in the U.S. Congress, during which he received several standing ovations. That illustrated a major message: when Netanyahu speaks, the world listens.
The Likud/Israel is our Home's second central issue was an attack on its main Center/Right competitor, the national-religious Jewish Home party. The Likud/Israel is our Home ads claim that behind its young millionaire leader Naftali Bennet, stand several radical-right candidates and extreme rabbis.
The Labor party led by former journalist Shelly Yachimovich — the government's main challenger on the Center/Left – promises many economic and social handouts, while taking money from the rich. It also claims that the middle class would pay fewer taxes. Labor's main slogan is bland: "It can be better here." Most parties in many other countries could have used this same motto.
The Sefardic Ultra-Orthodox Shas party broadcast its spiritual guide, the nonagenarian former Chief Rabbi Ovadia Yosef calling to vote for it. It presents itself as the natural choice for those in lower income brackets.
Broadcast airtime is divided according to the number of seats in the present Knesset. Parties not represented are only given a few minutes. This means that media personality Yair Lapid's There is a Future party, which according to most polls will receive around 10 seats, hardly appears on television and radio at all.
It also means that the Likud/Israel is our Home has several ads in each election broadcast. Kadima, led by Shaul Mofaz is next in line as far as broadcasting time is concerned. Seven of its 28 parliamentarians broke away as a faction and joined former Kadima leader Tzippi Livni's Movement, taking their broadcasting time and election funding with them. Polls show that it is doubtful whether the party will pass the election threshold of two percent. Kadima tries to appeal to voters by stating that Mofaz was a good minister of defense and chief of staff. His political performance as party leader has been poor however. In May 2012, he brought Kadima into the Netanyahu government.3 In September, Kadima left it.4
One major news development this week was the State Comptroller's report on the forged document produced by reserve officer Lt. Col. Boaz Harpaz. He tried to prevent the appointment of General Yoav Galant to Chief of Staff. Defense Minister Ehud Barak was one of those the report criticized.5 But as Barak is not up for re-election in the Knesset, this could not be turned into a relevant campaign issue.
On January 6th at Livni's initiative, she met with Yachimovich and Lapid to discuss forming a unified bloc to challenge Netanyahu. No agreement was reached however. When Livni said thereafter that her proposals were refused by the other two, Yachimovich and Lapid jointly retorted that she was misrepresenting the meeting's content. Their statement included: "It is now clear that the invitation to a three-way meeting was merely a ploy perpetrated by Livni, who is in despair over her falling poll numbers."6
In the meantime, the Palestinians continue to undermine the claims of those parties which assert that peace is possible. Palestinian Authority Chairman Mahmoud Abbas and head of Hamas's political bureau Khaled Mashaal met in Cairo to discuss reconciliation between their two movements. Netanyahu said this showed that Abbas did not want peace, as he gave "a hug to the head of the terrorist organization who announced only a month ago that Israel should be wiped off the map." Netanyahu added, "A leader who desires peace does not behave this way."7
None of all this has thrilled the Israeli public. Far more important was the impact of the severe weather conditions last week. Torrential rains fell for several days and interrupted normal life in many places. It was followed by snow in Jerusalem and other high-lying areas. The election ads were unable to compete with this for attention.
Footnotes: