Will he?
First stage on the road to jihad against the king?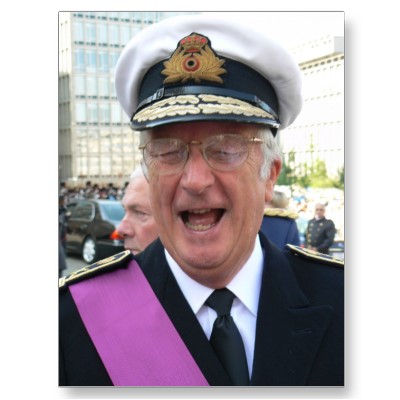 Traditionally in Islam, it's either convert, pay the jizya, or die. recently in Egypt it was modified a bit, convert, pay the jizya or leave.
Belgium: Local Councillor of Islam Party Invites Belgian King to Convert to Islam
20:15 | Posted by Cheradenine Zakalwe
Open letter to his Majesty King Albert II
Brussels, 7 January 2013

In the name of God the Merciful

Sire,
This letter was written by Redouane son of Abdeslam ben Ali, local councillor in Anderlecht, to Albert son of Leopold son of Albert, King of the Belgians.

Blessed be those who follow the path of revelation. Glory to God above whom there is no other divinity, the Master of the World, the Sovereign.

I testify that Jesus son of Mary is the Spirit of God and his Word. It is God who sent the Archangel Gabriel to the Virgin Mary to announce the good news. God created him from His Spirit and His breath as he created Adam from His hand and His breath.

In the Gospel, Jesus announced the forthcoming arrival of the last Prophet, Mohammed. The first versions of the Bible testify to this. In the Holy Koran, God enjoins us to believe in all His Prophets, his Angels and his sacred Books. Any monotheist believer fill find in the Koran the satisfaction of his faith.