Eh, this I fear, is but a tip of the Islamic iceberg in fraud cases.
H/T: Gaia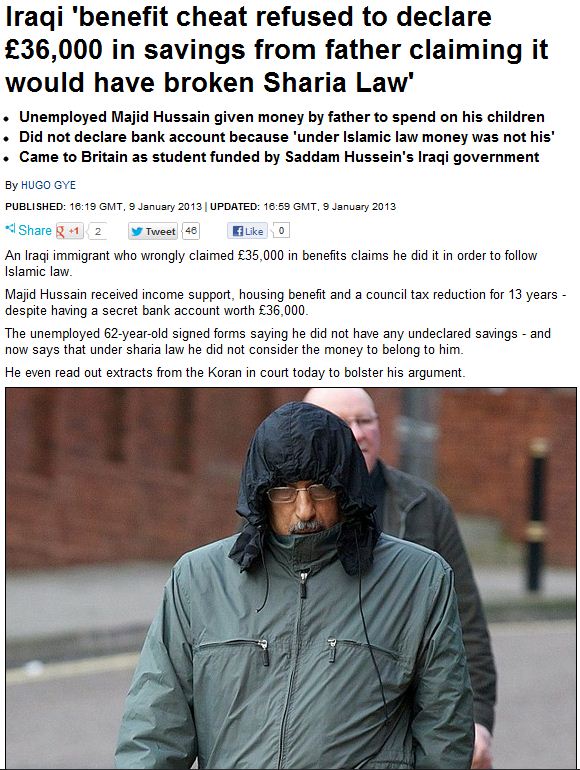 Hussain, from Exeter, has not worked since he arrived in Britain as a mature student in 1986, funded by Saddam Hussein's Iraqi government.
He said he was left thousands of pounds by his father to pay for his children's education, and insisted he had a duty under Islamic law and his own culture not to spend the money himself.
The father of four stopped receiving income support after the existence of the account was revealed in 2010 – at which point he immediately began withdrawing money from it, Exeter Crown Court heard.
However, he is still receiving disability living allowance because he suffers from Crohn's Disease, kidney problems and muscle pain.
Hussain has pleaded not guilty to two counts of dishonesty making false representation and one count of dishonesty obtaining money transfers.