Islam is the most widespread anti-female ideology in existence.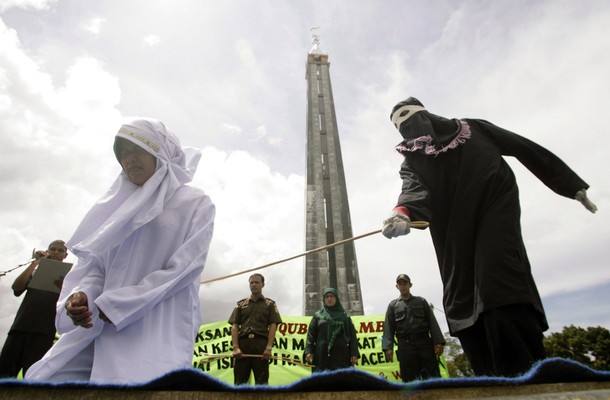 H/T: Always Watching
Schoolgirl, 15, who claims she was raped by step-father could be flogged 'for having sex with another man' under Maldives Islamic law
Child says she was repeatedly raped by her step-father
He is also accused of fathering baby and murdering it
She could be flogged after investigators say they have evidence of consensual extra-marital sex
Sex outside marriage is illegal under strict Islamic law
By BECKY EVANS
PUBLISHED: 03:05 GMT, 8 January 2013 | UPDATED: 08:09 GMT, 8 January 2013
Victim: The 15-year-old alleged rape victim will be flogged when she reaches 18 if found guilty (file picture)
A teenage girl who says she was repeatedly raped by her step-father and that he killed her baby could be flogged for having sex with another man.
Police in the Maldives say they found evidence of consensual 'fornication' while they investigated the rape accusations.
Now the the 15-year-old victim faces a punishment of flogging under the country's strict Islamic law, according to AFP.
Her step-father is accused of repeatedly raping her and then murdering a baby he fathered and her mother has been charged with helping dispose of the body.
Despite this, the child is being investigated for having consensual extra-marrital sex, which is a crime in the tropical island destination.
If convicted she could be publically flogged when she reaches the age of 18.
Maldivian police spokesman Hassan Haneef told AFP: 'We completed the investigation (into the murder of the infant) and gave a report to the prosecutor general's office'.