And to think that there was a time when the sun never set on the British empire.
The U.K. is reduced to this. The politicians and bureaucrats who allowed this a-hole a place outside of custody and deportation, should be run out of town on the same rail as this ass hat.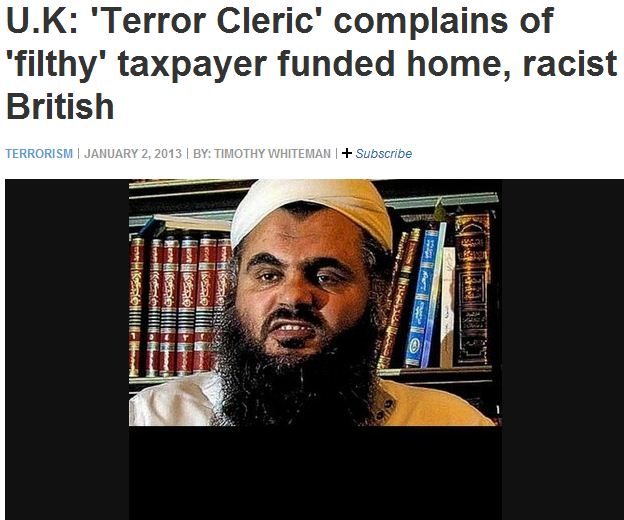 Multi-million Pound Sterling burden…
The man who was designated by the British media as England's own "terror cleric," Abu Qatada is now complaining, via his son, that the £450,000 ($675,000) taxpayer subsidized London home is "small and filthy" as reported by the London Evening Standard on Jan. 2, 2013.
As previously covered by Examiner.com, the British taxpayers are already funding police security for the convicted terrorist initially at the cost of £10,000 ($15,000) per week.
That amount has since been revised to £100,000 ($150,000) per week to ensure proper surveillance of the man who was once described as Usama bin Laden's right hand man in Europe.