Seig heiling themselves all the way to Damasacus.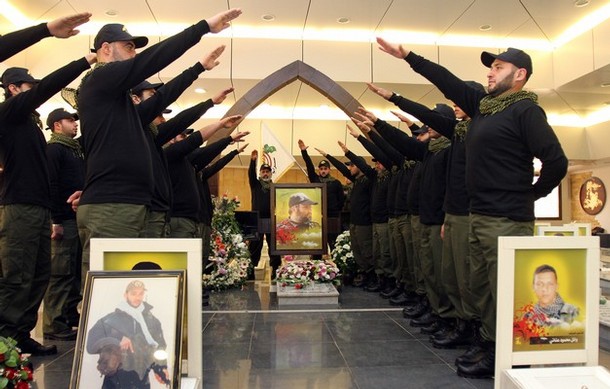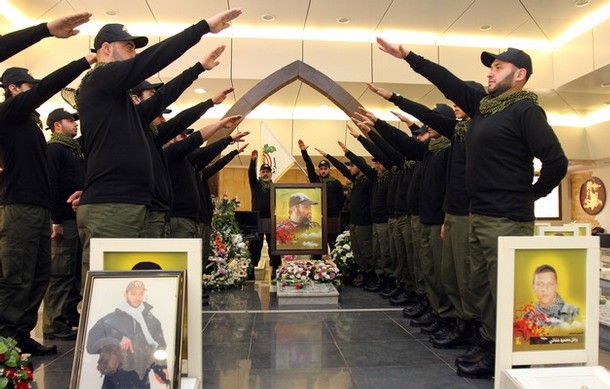 Anyone out there still willing to label the Hezbollah as an exclusively Lebanese resistance force? Really?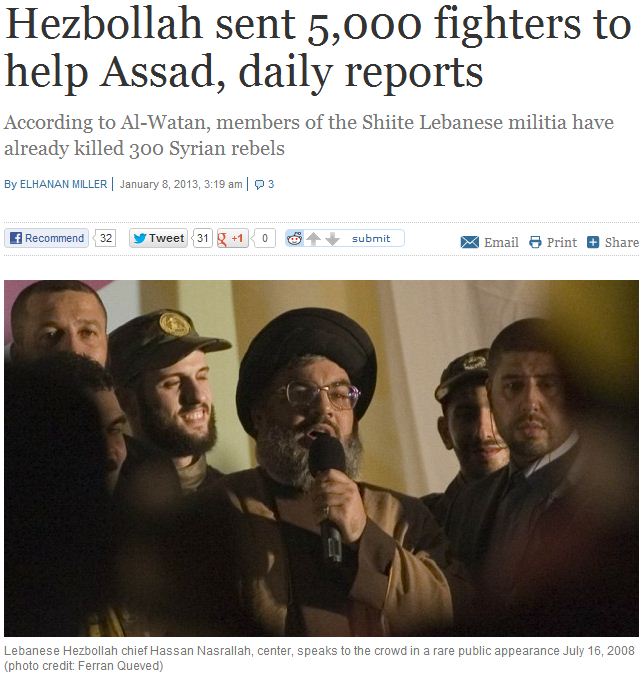 Some 5,000 Hezbollah combatants entered Syria in December to aid the faltering regime of Bashar Assad, a Saudi daily reported on Monday.
According to Al-Watan, a government daily, four "support battalions" comprising at least 1,300 soldiers each had succeeded in killing some 300 rebel soldiers in recent weeks as battles raged between government and opposition forces around the capital Damascus. The fighters reportedly entered Syria through the border town of Madaya, located northwest of Damascus.
Hezbollah has remained staunchly allied with the Assad regime throughout the popular uprising in Syria that began in March 2011. Syria has served as a conduit of logistical support and weapons sent to Lebanon from Iran.
A number of Lebanese bloggers have reported funerals conducted by Hezbollah recently for fighters killed in action in Syria, Jordanian daily Al-Ghad reported on Monday.