Yeah, he told me the same thing in 2008 in Helsinki, that I couldn't insult his prophet.
The freedom sir, does not mean insulting, this is not acceptable, this is incitement to hatred on a religious basis, on a racial basis is prohibited by international convention.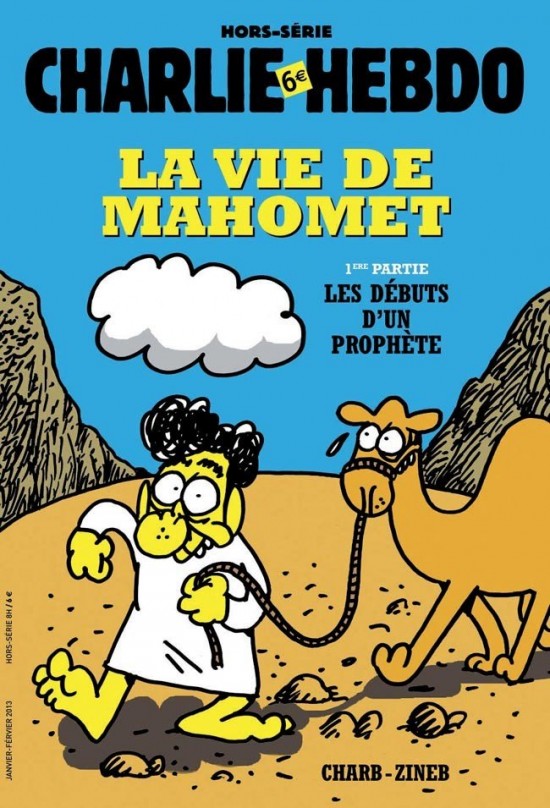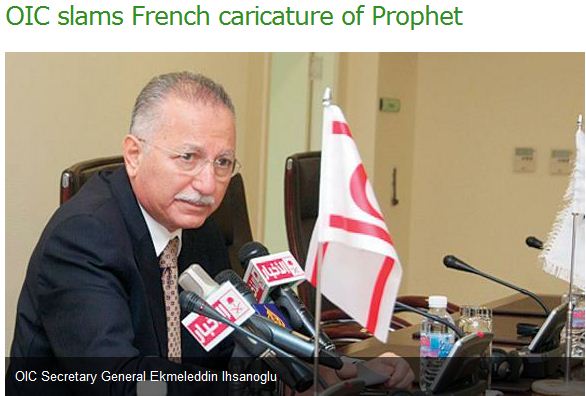 The Organization of Islamic Cooperation (OIC) has slammed caricatures of the Prophet (peace be upon him), published in the French satirical magazine Charlie Hebdo, saying it incites hatred and intolerance against Muslims.
OIC Secretary-General Ekmeleddin Ihsanoglu expressed concern at the publication of the comic book series on the life of Prophet Muhammad (pbuh).
Ihsanoglu said the publication went against the norms of responsible journalism and was tantamount to abuse of the right to freedom of expression. He added that incitement and advocacy of hatred and intolerance on religious grounds signified by this publication was in contravention of international human rights laws and instruments.
More here. Via ZIP