Dr.Manfred Gerstenfeld's most recent analysis of the upcoming Israeli elections.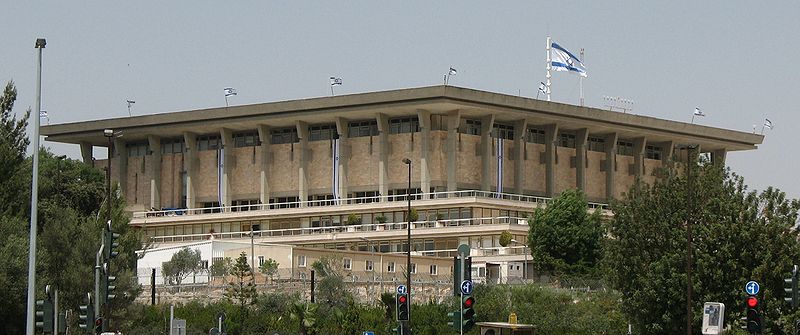 An Election Campaign in Search of a Central Theme
By Dr.Manfred Gerstenfeld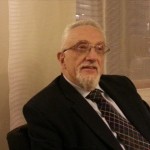 Due to the absence of both a real leadership contest and a central controversial issue, the Israeli election campaign continues to be characterized by sniping between the parties and their leaders. The general public remains largely uninterested. Part of the fragmented debate however, is largely hidden as it takes place through social media.
Egyptian and Palestinian leaders have made an effort to impress upon Israelis that they aim for Israel's destruction rather than peace. In October, a video was posted of Egyptian President Mohammed Morsi answering "Amen" to a praying imam who asked Allah to destroy the Jews.1 It also became known that in 2010, Morsi said that there would be no negotiations with "the sons of apes and pigs."2 This is a reference to the Koran which describes Jews in this insulting way. Morsi associate Essam el-Erian, Deputy Head of the Muslim Brotherhood's Freedom and Justice Party stated publicly that Israel will cease to exist within ten years.3
Hamas leaders invented a new game plan besides repeating that Israel has to be destroyed. They told Palestinian President Mahmoud Abbas that they are willing to take over rule of the West Bank.4 On the Israeli side, Shimon Peres – who as President is not supposed to express his personal opinions on controversial political issues – told Israeli ambassadors that Abbas is a partner for peace.5 As there have been no Palestinian presidential elections since 2005, Abbas' mandate expired long ago and he would probably not be reelected.6 Many Israelis are convinced that the lasting value of any agreement signed by him is doubtful.
One important event in the campaign so far is the marked decline of the combined Likud/Israel is Our Home list in all polls. It may lose up to 10 seats from its present 42.7 Its strategists are confused and its candidates make contradictory statements. Netanyahu repeated that he is in favor of a "two-state solution."8 Avigdor Lieberman did the same.9 However two candidates on their list, Minister Yuri Edelstein and MK Zeev Elkin, called for annexing Area C of the West Bank which is presently under Israeli military control. Jews account for the great majority of the residents there.10 Yair Shamir of Israel is Our Home – Number four on the combined list – said that "Netanyahu is zigzagging because he wants to please his voters."11 When he was criticized thereafter, Shamir claimed that he was misunderstood.12
Right wing Likud candidate Moshe Feiglin who has opposed Netanyahu for many years, was arrested for attempting to pray out loud on the Temple Mount. It was the third time that he has been detained for similar offences.13 He also tries to raise his public profile with statements such as that Palestinians should be offered financial incentives to emigrate from the West Bank.14
The Likud also faces internal dissent regarding its negative campaign against its largest competitor within the Center Right bloc: the national religious Jewish Home party led by newcomer Naftali Bennett.15 Several Likud supporters say that it should focus its attacks on the opposition parties of the Center Left instead.16 In addition to attacking Bennett, the Likud is now proclaiming that if it loses seats in the elections, the post-election government will not be able to pass necessary political decisions.
Arieh Deri, Number two on the ultra-Orthodox Shas party list is trying to resurrect his public profile by making controversial statements about where his party is positioned on the political map17 and what its future demands for ministries are.18 He has returned to politics now that his jail term is more than 10 years behind him. Deri also tried to revive the ethnic issue claiming that the Likud/Israel is Our Home is a party of "whites and Russians." He quickly apologized, yet then stated that Netanyahu would not appoint senior Sephardic ministers.19
Opposition parties of the Center/Left have not been able to gain much from the disarray in Likud/Israel is our Home. Polls do not show any movement of voters from the Center/Right to the Center/Left. Labor party leader Shelly Yachimovich thereupon changed strategy and said that either she will form the next government, or lead the opposition.20 By positioning herself in this way, she apparently hopes to draw votes away from Tzippi Livni's Movement and Yair Lapid's There is a Future. Lapid later announced that his party will not enter a government which is solely composed of right wing and religious parties.21 These positions – if maintained after the elections– will greatly limit Netayahu's options to form a government.
As Election Day nears, the sniping increases. A few examples: Likud Finance Minister Yuval Steinitz said that Labor will make Israel's economy similar to Spain's.22 Lapid said that Livni will leave the Knesset if she doesn't get enough seats.23 His party also claimed that Yachimovich is in a hysterical fit.24 In the meantime however, leading parties are left searching for a major campaign issue to carry them over until Election Day.
"

Morsi mouths 'Amen' as Egyptian preacher urges 'Allah, destroy the Jews',"

The Times of Israel

, 21 Octob

er 2012.
 Elad Benari, "Morsi in 2010: No Negotiations with 'Descendants of Apes'," Israel National News, 4 January 2013.
 Richard Spencer, "Israel will cease to exist within a decade, says Muslim Brotherhood official," the Telegraph, 1 January 2013.
 Khaled Abu Toameh "PA scoffs at Hamas offer to take over West Bank," Jerusalem Post, 1 January 2013.
 Lahav Harkov, Herb Keinon, and Greer Fay Cashman, "Peres unleashes political maelstrom with pro-Abbas remarks to envoys," Jerusalem Post, 31 December 2012.
 Daniel Siryoti and Israel Hayom Staff, "Palestinians prefer Hamas leader Haniyeh over Abbas, poll shows," Israel Hayom, 18 December 2012.
 Gil Hoffman, "'Post' poll: Likud Beyteu hits new low of 32 mandates," Jerusalem Post, 4 January 2013.
 Ilan Ben Zion, "Amid uproar, Netanyahu reportedly reaffirms commitment to two-state solution," Times of Israel, 31 December 2012.
Maayana Miskin, "Lieberman: I support a Palestinian State," Israel National News, 6 January 2012.
 Tovah Lazaroff, "Likud politicians call on Israel to annex Area C," Jerusalem Post, 1 January 2013.
 Elad Benari, "Netanyahu is a 'Zigazagger,' Says Shamir," Israel National News, 4 January 2013.
 Lahav Harkov, "Shamir retracts remarks about PM's 'zigzags,'" Jerusalem Post, 5 January 2013.
 Melanie Lidman and Gil Hoffman, "Police weighing possible indictment against Feiglin," Jerusalem Post, 2 January 2013.
 Stuart Winer and Gabe Fisher, "Likud hardliner suggest suggests paying Palestinian families to emigrate from West Bank," The Times of Israel, 2 January 2013.
 Israel Hayom Staff and The Associated Press, "Likud's hard right criticizes Netanyahu for attacks on Bennett," Israel Hayom, 5 January 2013.
 Gil Ronen, "Yesha Leaders: Likud, Stop Attacking Bayit Yehudi," Israel National News, 3 January 2013.
Asher Zeiger, "Shas will support territorial concessions in future peace deal, asserts one of party's leaders," Times of Israel, 3 January 2013.
 Hagai Golan, "Deri: Shas won't relinquish housing portfolio," Globes, 27 December 2012.
 Gil Ronen, "Deri Apologizes, then Does It Again," Israel National News, 31 December 2012.
 Lahav Harkov, "Yacimovich: Labor won't join Netanyahu coalition," Jerusalem Post, 4 January 2013.
 Ibid
Niv Elis, Nadav Shemer, and Lahav Harkov, "Under Labor, Israeli economy would be worse than Spain's," Jerusalem Post, 31 December 2012.
 "Livni reportedly to quit politics – again – should Knesset bid prove disappointing," The Times of Israel, 30 December 2012.
Gilad Morag, "Lapid: Yachimovich leading us to messianic government," Ynet News, 3 January 2013.