Fat lady sings.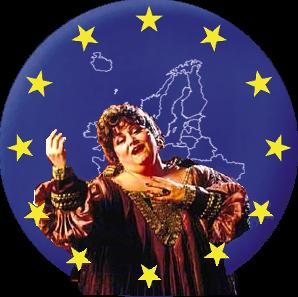 Once the process begins, it takes heaven and earth to change course. The French republic will never be the same again once that critical mass reaches a certain number, and it looks as if it has.
In November, a new opinion survey found that a majority of people in France believe that Islam is too influential in French society, and almost half view Muslims as a threat to their national identity.

The survey revealed a significant degradation of the image of Islam in France. The findings also showed that French voters are growing increasingly uneasy about mass immigration from Muslim countries which has been encouraged by a generation of political and cultural elites in France dedicated to creating a multicultural society.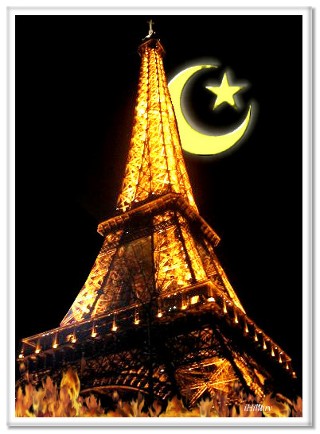 The Islamization of France in 2012
by Soeren Kern
January 2, 2013 at 5:00 am
Muslim immigrants and their supporters have been using a combination of lawsuits, verbal and physical harassment — and even murder — to silence debate about the rise of Islam.
Opinion surveys show that to voters in France — home to an estimated 6.5 million Muslims, the largest Muslim population in the European Union — Islam and the question of Muslim immigration have emerged in 2012 as a top-ranked public concern. The French, it seems, are increasingly worried about the establishment of a parallel Muslim society there.
But government efforts this year to push back against the Islamization of France were halting and half-hearted and could be described as "one step forward, two steps back."
A chronological review of some of the main stories involving the rise of Islam in France during 2012 includes:
Muslim immigrants, as of January, began to find it more difficult to obtain French citizenship. New citizenship rules that entered into effect on January 1, 2012 now require all applicants to pass exams on French culture and history and also to prove that their French language skills are equivalent to those of a 15-year-old native speaker. Moreover, candidates seeking French citizenship will be required to pledge allegiance to "French values."
Muslim applicants make up the majority of the 100,000 people naturalized as French citizens each year, and the new citizenship requirements form part of a larger effort to promote Muslim integration into French society.
In February, the Persian Gulf Emirate of Qatar announced plans to invest €50 million ($65 million) in French suburbs, home to more than one million disgruntled Muslim immigrants.
Qatar said its investment was intended to support small businesses in disadvantaged Muslim neighborhoods. But as Qatar, like Saudi Arabia, subscribes to the ultra-conservative Wahhabi sect of Islam, critics say the emirate's real objective is to peddle its religious ideology among Muslims in France and other parts of Europe.