Great, but does he reject every antisemitic verse in the Koran and throughout all Islamic texts?
Before you begin popping champagne corks, and at the risk of being perceived as a perpetual wet blanket, I must nonetheless insist that it's in spite of Islamic textual anti-Israel/Jew content and historical Islamic/Muslim antisemtism, that this lone British Muslim MP offers his pro-Israel views. While I am greatly appreciative of his sentiments, but we cannot be lulled into thinking that this represents Islamic thinking on a wider scale.
NOTE: While I wish his views represent a wider movement within his community, we all know that that's not the case, there is just way too much anti-Jewish verses in Islamic texts to overcome to make it otherwise.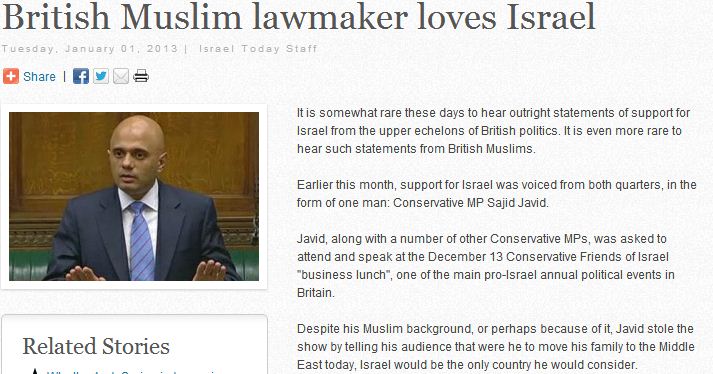 More here.