Debbie Schlussel had the goods on PF here in 'Pink Floyd's Nazi, Roger Waters'. So if you're a proud supporter of Israel you have to make a concerted effort to not only boycott anything related to Pink Floyd, but you also have the responsibility of sharing information with others about this anti-Semite.
NOTE: Waters also promotes the same antisemitic meme as Finland's Vice Chairman of its Foreign Affairs Committee, Pertti Salolainen: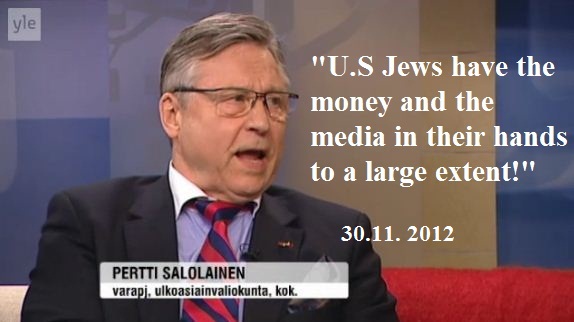 Another Pr*ck in the Wall . . .
We don't need no Anti-Semites
No Jewish history deniers
No genocidal sympathizers
Roger leave those Jews alone
Hey, Roger, leave those Jews alone!
All and all it's just a-nother pr*ck in the wall.
All and all you're just a-nother pr*ck in the wall!
(Sorry, I couldn't resist!) . . . Lisa Michelle