THE NUMBER OF ILLITERATE ADULTS IN NORWAY INCREASES BY 1000 EVERY YEAR…….
The mass importation of illiterate migrants into a welfare state is societal suicide. It helps neither the applicant nor the taxpayer funding the entire project, and it has to end.
H/T: Fjordman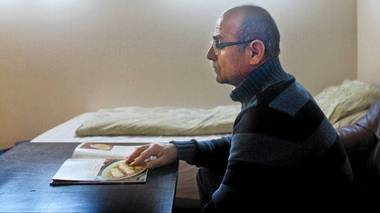 Adult, but must be able to read
Akam Mahmud is 50 years. He can barely read or write. Number of illiterates in Norway increases by 1000 – every year.
The washing machine broke the silence. Akam Mahmud has as usual been up early. Heard neighbors disappear to work. Sent the kids to school. He's a grown man of 50 years, but the e-mails coming into the laptop on the kitchen table, he does not read.
Therefore, he is best here, home, indoors, alone in an apartment located in Asker. He'd love to be out there, but who should he talk to? He should have been at work, but the job can he get? Kurds from Iraq speak Norwegian, but they can almost not read or write after only five years of school in the country.
Besides laptop is a package "Mother homemade flatbread." Father of four children can spell through MOR. He stared at the word "homemade".Shakes his head, no, it is not, it is written in small letters.
Mahmud started in Norwegian classes, but stopped when he got work in nurseries and farms. He enjoyed picking and sorting potatoes, carrots, cauliflower, plants and flowers.
– I know a lot about roses, he smiles.
Now he has been unemployed for two years and receive unemployment benefits from the Nav while looking for a job. He can not afford to pay for a Norwegian course by himself.
[…]
– It's boring to sit at home, he says, and looks at TV 2 news that is low in the adjacent kitchen counter. He turns to the laptop, causes fingers over the keyboard. He has learned to identify Asker Municipality's website and look for job vacancies.
"Many children feel enough that the mother did not speak Norwegian, they are being bullied." – Rubina Shaheen
Where it stops, he does not understand what the employer is looking for, what the job description requires. But the landlord upstairs helps him translate and print applications.
After 13 years in Norway, Akam Mahmud one of many thousands of people in Norway that are more or less illiterate. They could hardly not read or write in their native language, much less in Norwegian.