When the tipping point is reached, all non-Muslim holidays and traditions go out the window. Islam is a monoculture, it's more than irony that Muslim mass immigration into Europe is the showcase of the international socialists' multicultural project, it's downright suicidal tomfoolery.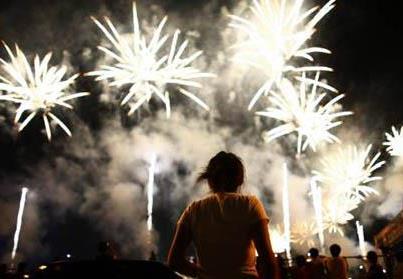 MUSLIM CLERICS IN KYRGYZSTAN BAN NEW YEARS CELEBRATIONS
Muslim Clerics in Kyrgyzstan have issued a fatwa, outlawing New Years celebrations in the predominantly Muslim country.
Ravshan Eratov, head of the Kyrgyz Muslim Religious Administration announced "This New Year is not a religious holiday. It is not related to Muslims at all."
[…]
However, others are more than willing to comply with the fatwa. "No, if they said it is not allowed according to Sharia then it is not allowed," said 23-year old Ramil. "It is not even up for the discussion. If it's the case, we'd better oblige the Sharia law," he added.
More here.