The Swedish self anointed elite hate Christianity, now if he was an Islamic fundamentalist on the US list of wanted terrorists, they would have granted him asylum ages ago.
Via: TROP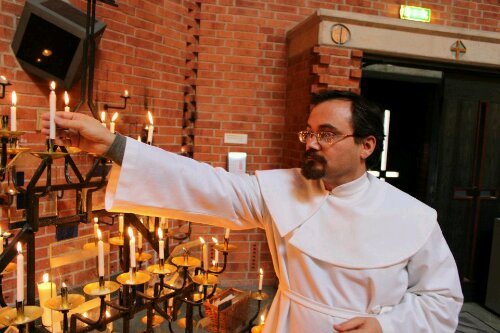 Swedish Officials Order Deportation of Iranian Christian for Second Time
ICC Note:
Despite applying for asylum in Sweden, Reza Jebbari, an Iranian who converted to Christianity during a visit to Azerbaijan in 2010, faces imminent deportation back to his homeland, CBN reports. Last month, Dr. Ahmed Shaheed, the UN Special Rapporteur for Human Rights in Iran, said that more than 300 Christians have been imprisoned in Iran since mid-2010. Most of those Christians were imprisoned for being apostates (Christian converts from Islam). If deported, Jebbari may receive the same punishment.
By Steve Little
12/23/2012 Iran (CBN) – An Iranian convert to Christianity seeking asylum in Sweden is once again facing deportation to Iran, according to his pastor. If he's sent back to Iran, the convert, Reza Jebbari, could be imprisoned or even put to death for leaving Islam.
More here.