This is one of the reasons why the Fakestinians (actually S.Syrians and Gaza Egyptians) need to keep the war against the Jews going, they need the West to subsidize their society, and the antisemites in the EU gladly oblige. They know that they could never depend on their Arab brothers for anything as history has shown.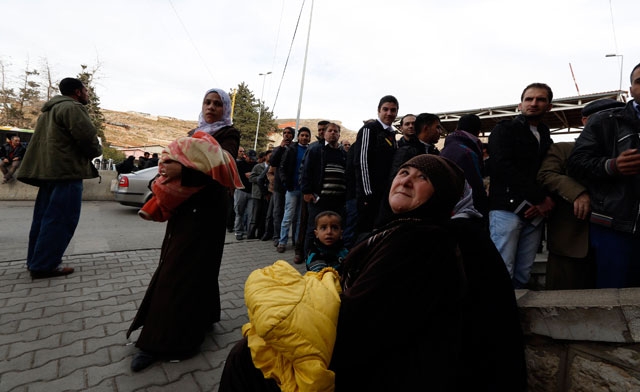 H/T: DM
Why Arabs Hate And Kill Palestinians
by Khaled Abu Toameh
December 26, 2012 at 5:00 am
The Arab League did not hold an emergency meeting to discuss what Palestinians describe as "massacres " against the refugees in a Syrian camp, home to more than 50,000 people. Those who meddle in the internal affairs of Arab countries should not be surprised when bombs start falling on their homes. Palestinians are not always innocent victims. They bring tragedy on themselves and then want to blame everyone else but themselves.
More than 800 Palestinians have been killed and hundreds others injured since the beginning of the crisis in Syria nearly two years ago.
In the past two weeks, thousands of Palestinians were forced to flee the Yarmouk refugee camp near Damascus after Syrian jets bombed their homes, killing dozens of people.
More than 3000 refugees have fled to neighboring Lebanon, where some politicians and cabinet ministers are already calling for closing the border to stop the influx of Palestinians into their country.
The Arab world, meanwhile, has done nothing to help the Palestinians in Syria.
More here.