And the greasing of their palms with Western money will be the real prime motivating factor.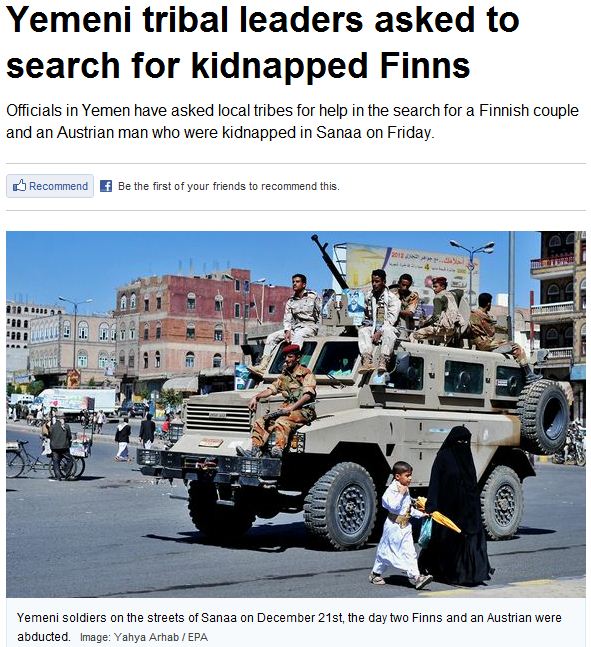 Top officials of the Yemeni Interior Ministry have met with tribal leaders in the areas around the capital to ask for help in finding the three Westerns abducted by gunmen on Friday.
Despite a major search by government forces, the location of the three is still unknown. According to unconfirmed reports, their captors are demanding a ransom of 4-7 million dollars for their release.
An Interior Ministry representative told the Yemen Post on Wednesday that the local tribes could be a help in the search because "tribal leaders have their eyes in most of the area ".
The official declined to give any information about possible progress in finding the hostages. He did say, however, that the Yemeni authorities so far do not have precise information on where the three are being held.
Long wait possible