And this is the supposed "moderate & secular" Fatah.
A brief story.  Over twenty years ago, a good friend of mine living in the Israeli city of Tiberias, described an incident to me that I would later come to know as a 'honor murder'. An Arab, whom my friend considered as a very good, dear friend, had at the time experienced a very troubling tragedy. His father had literally butchered his sister in the upstairs apartment of their family home for some violation of the family honor.
My friend was shaken over the incident and was grieving for his friends apparent loss, the brutal death of his sister at the hands of his father, as well as his arrest by city's police department. All in all a miserable, disturbing and tragic line of events. My friend however was in for another shock, his Arab friend was not in mourning in the least, he was in fact proud of what his father had done, for he had "restored the family's honor and he could now walk with his head held high in the streets of his home town/village".
That's the mindset of the Arabs, that is what the majority think and feel, and you or I will not change that thinking, it's deeply embedded within their DNA. It's one of the reasons why multiculturalism is a total ruse and needs to be rejected, not all cultures are equal to the other.
NOTE: Also remember that the Palestinians are the first society in modern history to develop a terrorist society built upon the death culture, with sole purpose to destroy an entire people and civilization. So Abbas's thinking is entirely in line with his society and Islamic law.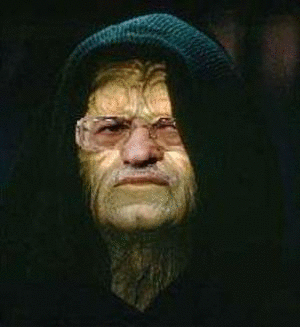 From my buddy Sheik Yer'Mami (PBUH):
Abbas aide: No plans to outlaw 'honor killing' because it doesn't benefit women
by SHEIKYERMAMI on DECEMBER 25, 2012
Only in the queer & twisted  Islamic universe women 'benefit' from being murdered.
Just like female genital mutilation. Stopping it does "not benefit women."
By Soraya Al-Ghussein and Hannah Patchett  (Ma'an News Agency) thanks to BCF
RAMALLAH (Ma'an) — President Mahmoud Abbas has no plans to amend laws that reduce sentences for suspects who claim an "honor" defense for murdering women, his legal adviser says.

"Why change it? This would cause serious problems," Hassan al-Ouri told Ma'an, adding that such a reform would "not benefit women."
In May 2011, the president pledged to amend the law to guarantee maximum penalties for "honor killing" in response to protests over the killing of university student Aya Baradiya in Hebron.
The decision was announced in a phone call to a primetime show on state TV, drawing tears among crowds of mourners shown in a live link-up from the Ramallah studio to Baradiya's hometown.
Abbas suspended Article 340, which offers a pardon for murder if the perpetrator committed the crime on finding his wife in bed with another man.
The reform was cosmetic: Article 340 had never been used in Palestinian courts since it was legislated in 1960.