This has nothing to do with actual circumcision, and everything to do with denying the female gender any sexual pleasure whatsoever, due to Islamic misogynistic traditions that place the female into the preordained role of promiscuous behavior from birth. This imam has studied Islam in all of the top Islamic institutions in the world, and this is the end result.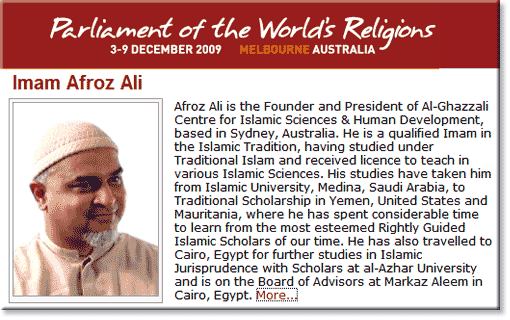 A MUSLIM leader and outspoken opponent of female genital mutilation says female circumcision, which he defines as the partial removal of the clitoral hood, is not only an utterly distinct practice, but the "divinely ordained right of a woman" under Islam.
Sydney-based Al-Ghazzali Centre for Islamic Sciences and Human Development founder and president, Imam Afroz Ali, appeared on the ABC's 7:30 program in October, condemning female genital mutilation and saying he had been told by community members of its occurrence in Australia.