The referendum to settle the EU question for Britain couldn't be any more important.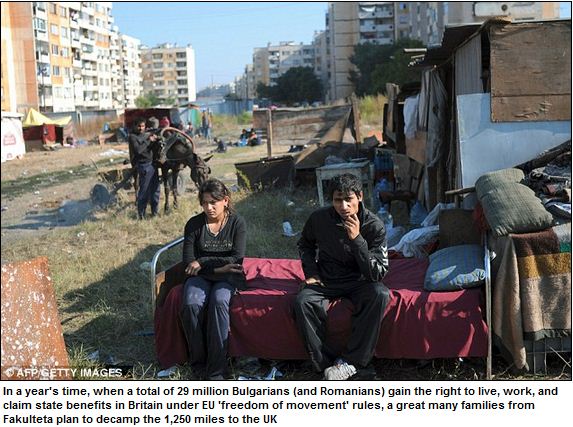 We're on our way to Britain: In a year up to 29 million Romanians and Bulgarians will have the right to settle in Britain and claim benefits. And many from the gipsy community can hardly wait to get here
Since EU borders were opened up in 2004, 1,114,368 Eastern Europeans have uprooted to live in England

And more are set to arrive over the next 12 months, tempted by tolerance and a host of benefits
Olympic boxer Bobby George stands on an icy street in the Bulgarian shanty town where he grew up.
A cruel wind whips his dark hair as snow falls on the chaotic rows of shacks which are home to 50,000 of the European Union's poorest inhabitants.
Plunging his freezing hands into his thin leather jacket, he says despairingly: 'There is nothing for my gipsy people here.