As expected.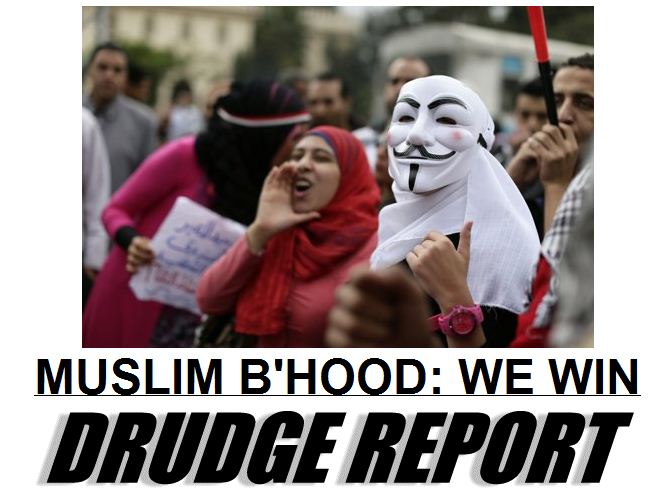 Muslim Brotherhood claims victory in Egypt constitution vote amid fraud allegations
Egypt's new Sharia-based constitution has been approved in a second round of voting, the ruling Muslim Brotherhood party said. The country's opposition leveled accusations of fraud, saying it will appeal the referendum results.
The new charter was approved by 64 percent of Egyptian voters in a "resounding victory," state news agency al-Ahram reported on Sunday. The preliminary tallies were calculated from reports by polling station officials. Egypt's election committee will confirm the final results on Monday.
Egypt's main opposition party the National Salvation Front (NSF) announced Sunday it will appeal the results of the referendum. NSF members alleged there were multiple instances of "fraud and violations" during the voting process.
"The referendum is not the end of the road. It is only one battle," the NSF's Abdel Ghaffer Shokr said, pledging to continue "the fight for the Egyptian people."
The opposition has asked the electoral commission to "investigate the irregularities" before the vote's official results are announced on Monday.

"They've seen a number of instances of possible vote rigging, including unsupervised polling stations, missing ballot papers, stuffed ballot boxes," Cairo-based journalist Bel Trew told RT. There were also reports of Salafist groups at polling stations coercing people into voting 'yes' on the new document, Trew said.