Saddam Hussein's missing WMD's, not so missing after all.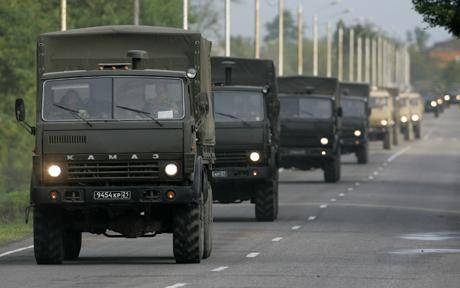 Syrian rebels likely to seize chemical weapons soon
Experts say the Syrian regime's chemical weapons manufacturing and storage facilities are in imminent danger of falling into rebel hands.
As Syria's brutal 21-month civil war grinds on, the likelihood of the opposition seizing control of a chemical weapon stockpile or manufacturing site is increasing as rebel groups gain more territory
"It's almost inevitable [that rebels acquire chemical weapons]," Michael Eisenstadt, a retired Army officer at the Washington Institute for Near East Policy, told The Washington Post. "It may have already happened, for what we know
Syrian Major-General Adnan Sillu, who defected from the regime earlier this year and reportedly once led the army's chemical weapons training program, told Al-Arabiya that the main storage sites for mustard gas and nerve agents — such as ones in Homs, east of Aleppo and east of Damascus — would be easily overrun if rebels reached them.
"They're not secure," Silou said. "Probably anyone from the Free Syrian Army or any Islamic extremist group could take them over."