Despicable.
The outrage over this woman's obvious stonewalling over her direct role in the Benghazi outrage, is an outrage in itself.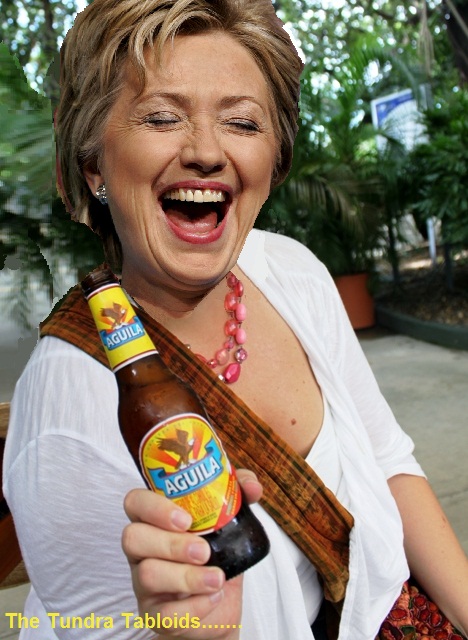 BOLTON: CLINTON SUFFERING FROM 'DIPLOMATIC ILLNESS' TO AVOID BENGHAZI TESTIMONY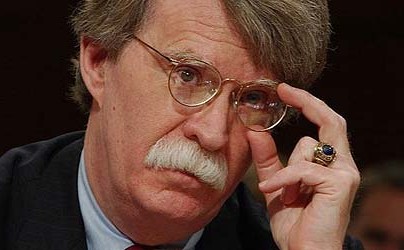 Former Ambassador to the United Nations John Bolton implied Secretary of State Hillary Clinton is exaggerating her illness so that she does not have to testify before Congress about the terrorist attacks in Benghazi that killed four Americans, including U.S. Ambassador to Libya Chris Stevens.
Bolton, who served under President George W. Bush, said Clinton was suffering from a "diplomatic illness" in order to avoid testifying before she has had time to fully digest the findings of the Independent Advisory Review Board. Clinton received the Board's classified report on Monday; a State Department spokesperson on Tuesday said Clinton was "on the mend" and working from home on a cover letter that she will send to Congress with the findings of the Independent Advisory Review Board.
"You know, every foreign service officer in every foreign ministry in the world knows the phrase I am about to use. When you don't want to go to a meeting or conference, or an event, you have a 'diplomatic illness,'" Bolton said on Fox News' "On The Record." "And this is a diplomatic illness to beat the band."
Bolton believes Clinton "was waiting for the report so she could find out what it said and then fashion her testimony accordingly."
"There is nothing more embarrassing than to say something and then have it contradicted and have to change your story later," Bolton said. "Now she has a chance to read the report and write her testimony at her leisure, and I think that is not transparent either."
Last Saturday, the State Department announced the Secretary of State had suffered a concussion when she fainted after a stomach virus left her dehydrated. On Monday, the State Department revealed Clinton's concussion was diagnosed on Thursday, three days after the date on which she allegedly fainted.
Bolton said Clinton would have to "testify at some point" and had an "obligation" to testify, especially if she decides to run for president in 2016.
He hoped Clinton's "diplomatic illness" was "nothing serious" but noted that even though "she may not be testifying this week," Clinton "will not escape it forever."
Bolton also noted the lack of transparency surrounding Clinton's medical situation, pointing out this was the second time an illness has prevented Clinton from making a crucial, on-the-record appearance concerning Benghazi.
Bolton insisted there were "two critical points" after the terrorist attacks in Libya where Clinton was "unavailable."