And Obama is handing over 16 F-16 jets to these people?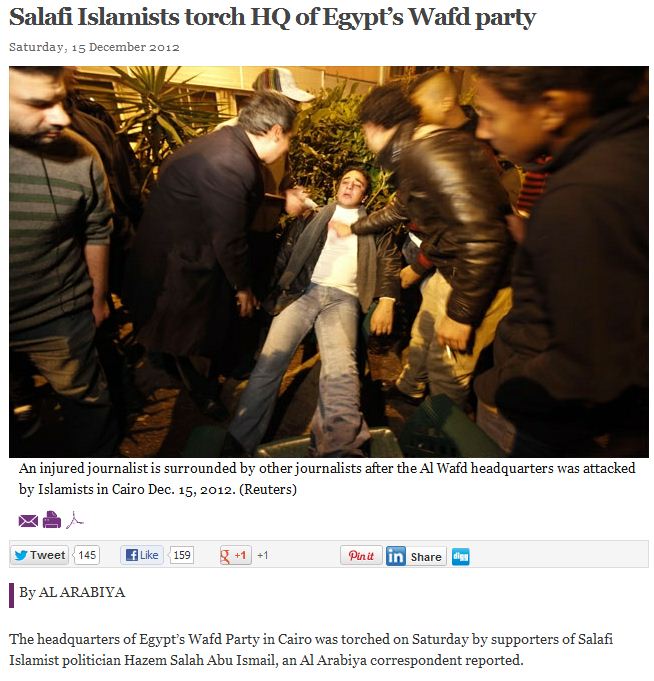 The liberal party's deputy chairman Fouad Badrawi was injured in the attack, in which the radical Islamist's supporters managed to break into the party's building despite heavy security presence.
El-Said Badawi, head of the Wafd Party, told Al Arabiya in an interview, "Today, the Egyptian state, represented by the ministry of interior, has collapsed. The ministry cannot maintain order, allowing militias to roam freely in the country."
The when law enforcement falls, the law of the jungle prevails," Badawi said.
The violence broke out as Egyptians voted in a referendum on a new constitution intended to pull the country out a growing political crisis.
The Wafd party had pulled out from the Constituent Assembly that drafted a controversial constitution that was put to vote on Saturday.
Supporters of Abu Ismail had targeted media offices and liberal opposition groups accusing them of trying to sabotage constitutional referendum.