These morons will never let facts get in the way.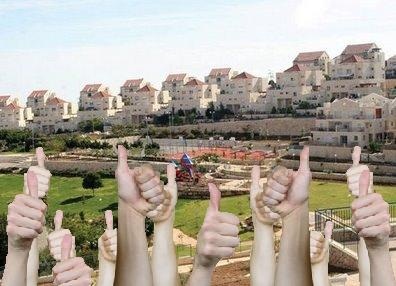 The UN, with "a crooked court with jury hanging judges", is the international Jim Crow of our times. Israel can expect the same kind of 'justice" from the UN, that a Black African American could expect in the formerly segregated southern states of the US.
European UNSC members to condemn Israel over e. J'lem plans
By REUTERS, JPOST.COM STAFF
12/18/2012 19:13
"We are working on a declaration from the EU member nations at the Security Council" over Israeli building plans diplomatic source says; PM urges all Zionist parties to support building in the capital; Livni slams gov't plans.
European nations in the 15-member United Nations Security Council are set to jointly condemn Israel over its plans for Jewish settler homes in east Jerusalem, a European diplomatic source said on Tuesday.
Israel approved plans for a further 1,500 homes on Monday after provoking international protests earlier this month against a project for another 3,000 such homes in a sensitive area known as E1.
"We are working on a declaration from the European Union member nations at the Security Council on this subject," the source said, adding that it would be issued in the coming days.
The four European members are France, Britain, Germany and Portugal.
"We shouldn't just focus on the E1 settlements, but on all of them because if each one of these sees the light of day, they could call into question the creation of a two-state solution."
France and Britain, both permanent members of the Security Council, summoned the Israeli ambassadors in their capitals earlier in December to hear appeals for Prime Minister Binyamin Netanyahu to reverse course on the settlement program.
"Once the Israeli elections pass in January, we hope there will be more reasonable decisions taken (by the Israelis)," the source said.
Meanwhile Netanyahu on Tuesday stressed that he will continue building in Jerusalem and called on all Zionist parties to support building in the capital. "Jerusalem is the eternal capital of Israel and the source of Zionism in Zion. I cannot understand how a Zionist party can object to building in Jerusalem," he said during a visit to the Acre hesder yeshiva.