Thuggish behavior.
It's why we call them union thugs 
And as Mark Levin notes in last night's broadcast, in a bid to help the unraveling of the civil society, Obama went to Michigan, did a wink and  nod to the unions, and hasn't said anything about the violence committed by these unions after he left, nor will he.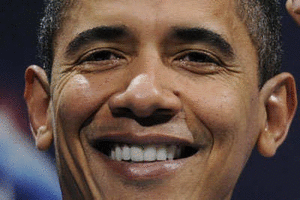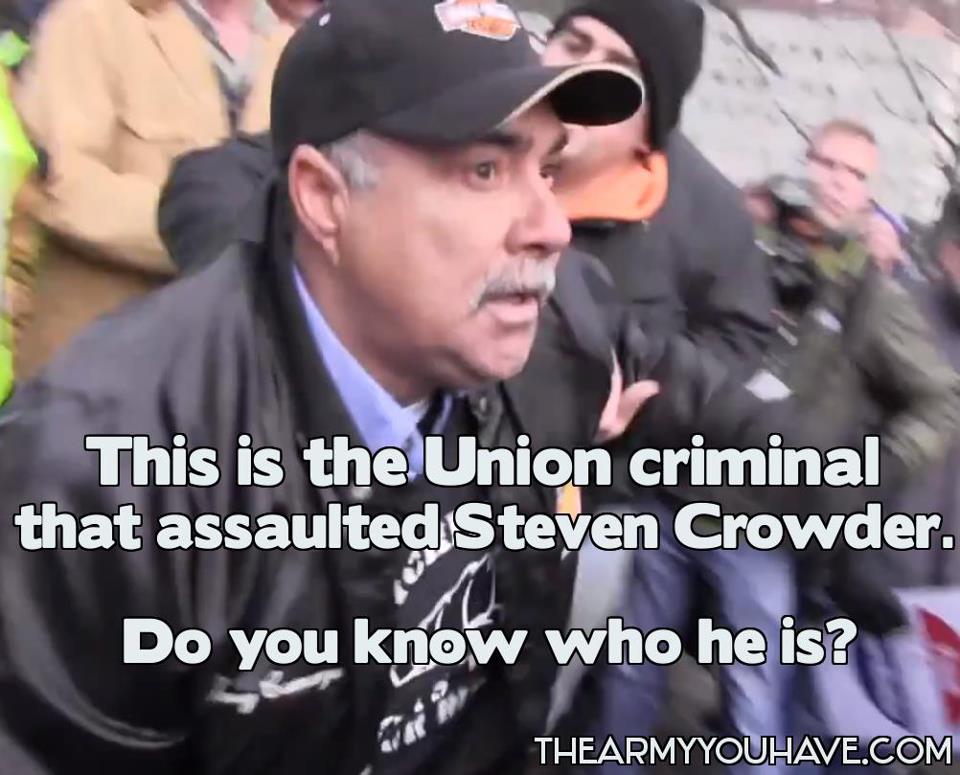 Union Violence and Mob Mayhem in Michigan
December 12, 2012 By Arnold Ahlert
Yesterday, in a move many considered impossible in a state characterized as the "cradle" of America's organized labor movement, Michigan became the 24th right-to-work state in the nation. Gov. Rick Snyder signed two bills, one dealing with private sector workers and the other with government employees, hours after the state House passed both measures.
Leading up to the historic moment, the reaction of the pro-union crowd, numbering around 10,000 by late afternoon, was predictably thuggish. The mob destroyed an Americans For Prosperity tent on the lawn of the Michigan State Capitol. An invective-filled diatribe followed by a vicious assault on Fox News contributor and conservative comedian Steven Crowder was captured on camera. 26,000 children missed school because their teachers called in sick, or took a vacation day, to join the protests. Police in riot gear clashed with angry demonstrators, even as some union members shouted "traitors" at the officers. Two arrests were made. Even a legislator, Democrat Douglas Geiss, behaved like a mobster. "There will be blood," he threatened as he stood on the floor of the Michigan House of Representatives.
Unions and their supporters may be furious, but they have no one but themselves to blame. Michigan Gov. Rick Snyder explained. "I asked [the unions] not to go forward," Snyder said. "And the reason I said is, 'You're going to start a very divisive discussion. It'll be about collective bargaining first, but it'll create a big stir about right-to-work in addition to collective bargaining.'" Snyder is referring to an effort by unions to enshrine collective bargaining rights in the state's constitution during the last election. Such a move would have completely insulated unions from any attempt by the legislature, barring a constitutional amendment, to enact a right-to-work law. Proposition 2, as it was dubbed, failed spectacularly, with 58 percent of the voters rejecting the measure in the same state Barack Obama won handily on November 6.