He's right, the world wouldn't have a problem closing a blind eye to Israel's demise, hence the need to confront them with it. The EU/the West (with a few exceptions), is a collective Chamberlain, ready to wheel and deal with the forces of Islamic Neo-Nazis arrayed against Israel for the appearance of "peace".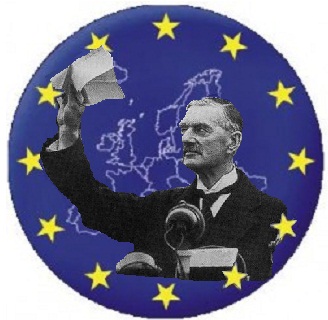 FM: World would have no problem sacrificing us
12/12/2012 12:00
Liberman says Israel "will not be a second Czechoslovakia."
PHOTO: MARC ISRAEL SELLEM
When push comes to shove, many world leaders would sacrifice Israel to appease Islamist radicals and buy quiet "without batting an eyelash," Foreign Minister Avigdor Liberman said Wednesday at The Jerusalem Post Diplomatic Conference.
The Foreign Minister said that all the promises and expressions of commitment to Israel's security from various leaders around the world reminds him of 1938 Czechoslovakia when the country, with international guarantees, were pressured to sacrifice national interests. The Nazis then quickly overran the country. Israel, he said, "will not be a second Czechoslovakia."
 More here. H/T: ES