They're Somalis.
More of that deep cultural enrichment reaching out and touching German society.
Read also: Would-Be Bombers in Bonn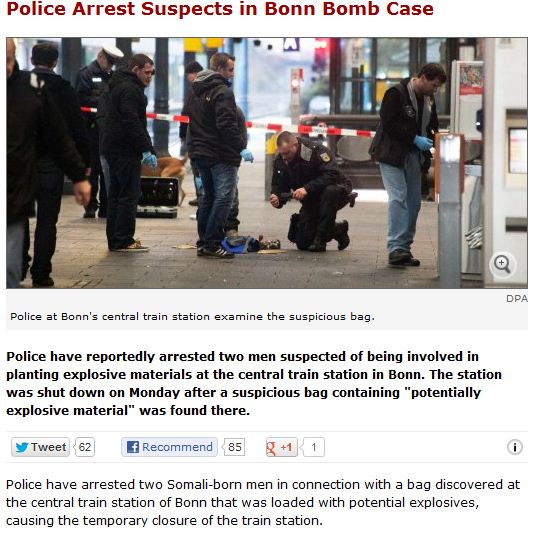 The first suspect was reportedly arrested on Tuesday around 1:30 p.m. in a Bonn Internet cafe. The suspect was identified as Omar D. The regional dailyBonner General-Anzeiger then reported on a second arrest later in the day near a bridge over the Rhine river, though it was not immediately confirmed.
The second suspect was another Somali, Abdirazak B. Both are reportedly well-known to authorities as Islamlist extremists. In September 2008 they were detained on a runway at the Cologne/Bonn airport after they boarded a plane to Amsterdam. Investigators at the time believed a love letter written by Omar D. to a young woman was intended as a final goodbye and that the two men were planning on joining the armed jihad. Both were released shortly after their arrest.