There will be blood.
Being called the "enemy of Islam" is a death knell for those living in the Muslim world, and an honor for those of us living in the West.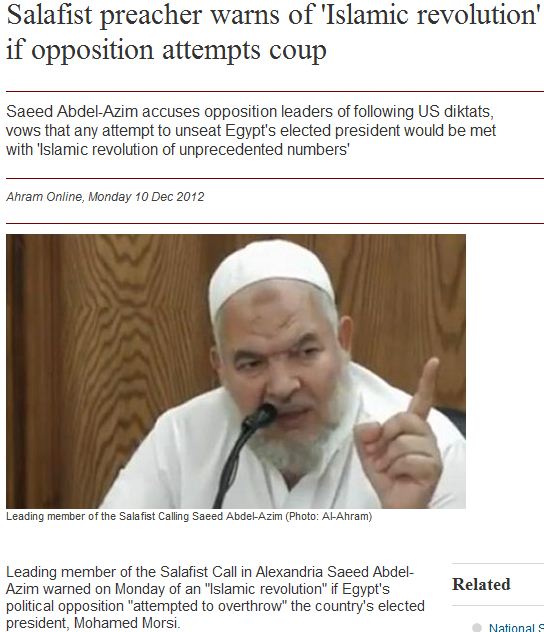 "If secularists try to topple President Morsi or storm the presidential palace, we will not stand still," Abdel-Azim declared at a Monday conference in the coastal city of Alexandria. "We will organise a massive Islamic revolution in Egypt involving unprecedented numbers."
The popular Salafist preacher also accused leaders of Egypt's political opposition of "receiving foreign funds" and of being influenced by the US, which, he alleged, was trying to sow chaos in Egypt for Israel's sake.
"They are the enemies of Islam," Abdel-Azim said of certain opposition leaders.