Still want to back these cretins?
Raymond Ibrahim: Two men stand in the balcony of what seems to be a building made vacant by the violence, singing in a microphone, while people congregate in the street and sing along while shouting praises and "Allahu Akbar!"—especially whenever the name "Bin Laden" is sung.  Excerpts of some of the words the two men sing—in a non-Syrian accent, likely a Saudi accent—follow: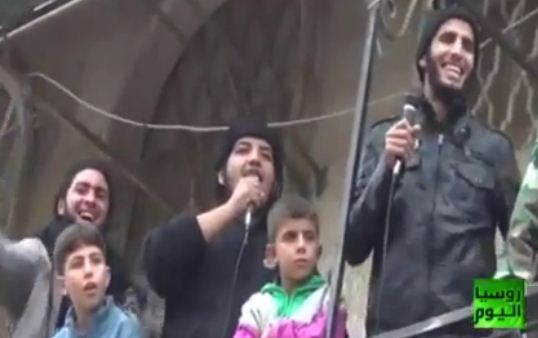 They called me a terrorist and I said "that will be my honor," this is a divine call …. We defeated America … the Trade [Center] became a bunch of rubble … Greetings from the Taliban and its leader mullah Omar… Victory is ours, winning is ours, and Allah with all his strength is with us, the infidel masses have come together to defeat us but they will not defeat us.