About time and very welcomed.
Now, what about Finland? Any of you Finns reading these pages have ever taken the time to write or even speak to your reps in parliament about doing the same in Helsinki? Show them pictures of these Islamonazis in full regalia and out stretched arms, and then ask them, what are the redeeming qualities that keep them off the terror list? Think about it, and then act.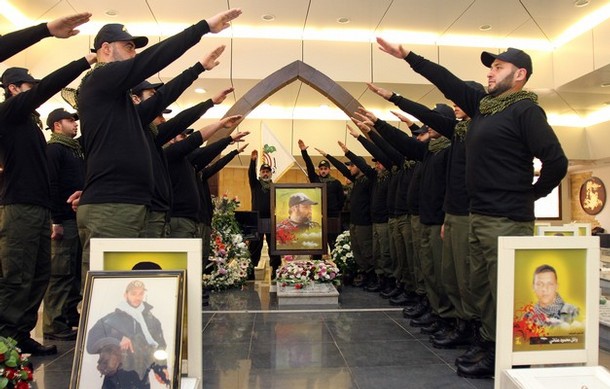 Italian deputy pushes resolution to ban Hezbollah in EU
Fiamma Nirenstein passes resolution to parliamentary committee urging Italian FM to request the EU to have Hezbollah listed as terrorist organization.
By BENJAMIN WEINTHAL, JERUSALEM POST CORRESPONDENT
WASHINGTON – Fiamma Nirenstein, vice president of the Foreign Affairs Committee of the Italian Chamber of Deputies, has submitted a resolution to the committee urging Foreign Minister Giulio Terzi Sant'Agata to push to outlaw Hezbollah.
Fiamma Nirenstein, vice president of the Foreign Affairs Committee of the Italian Chamber of Deputies – Photo: Courtesy
The move comes as discussions are being held among the 27 EU member countries about placing the Lebanese Shi'ite group on its list of terrorist organizations.
The Jerusalem Post obtained a copy last week of the draft resolution, which was formulated in late November, and is slated to be voted on by the Foreign Affairs Committee. It calls on Italy's Foreign Ministry "to act within the European framework in order to include the Hezbollah movement in the international terrorism list of the European Union."
The resolution bases the call to blacklist Hezbollah on a number of factors, including the July 18 bus attack in the seaside resort of Burgas, Bulgaria, which killed five Israeli tourists and their Bulgarian bus driver, and wounded 32 other Israelis. American and Israeli intelligence officials attributed the explosion to a joint Iran-Hezbollah operation.
She added, however, that there has been documented Hezbollah terrorist activity in the past, and "this action is even more urgent in the light of Hezbollah's involvement in the Syrian crisis, which is a threat for the stability of the whole Middle Eastern region."
The United States government, which has listed Hezbollah as a terrorist entity since 1995, earlier this year sanctioned key leaders of Hezbollah for aiding the Assad regime in attacking pro-democracy activists in Syria.
Nirenstein's resolution cites Hezbollah's attacks in 1983 on American and French troops in Lebanon, which killed 241 US Marines and 58 French paratroopers. The resolution also cites Hezbollah's involvement in "1984 in a bombing at a restaurant near the US Air Force Base in Torrejon, Spain, which killed 18 US servicemen and injured 83, and in the 1985 hijacking of TWA Flight 847, during which US Navy diver Robert Stethem was killed [after being beaten and tortured, in Beirut]."
The document notes Hezbollah's "1992 attack on the Israeli Embassy in Buenos Aires, which claimed 29 dead and over 290 wounded, and the 1994 attack on the headquarters of the Asociacion Mutual Israelita [community center] in Buenos Aires which killed 85 people and injured more than 300."