If the United States refuses to fulfill its role as the protector of the Free World, this is what awaits at the gate, filling in the void left by an absent super power.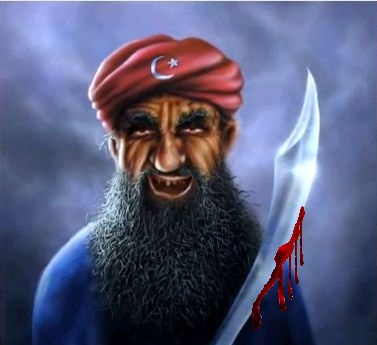 The Salafi Crusades
December 7, 2012 By Daniel Greenfield 
[…]

But Western leaders have a long history of misreading the Muslim world by assuming that Muslim leaders want what good European and American liberals do. Instead Muslim leaders want the sort of things that even few European right wingers want anymore.

Understanding the Salafi crusades means imagining a society where Anders Behring Breivik wasn't a deluded madman fantasizing about an international network of knights waiting to carry out acts of terror in a war to seize control of Europe and murder millions, but where he and his ideas were mainstream enough that billionaires would fund them and tens of thousands of young men would go to carry them out while television shows and preachers cheered them as martyrs.

Europeans, of course, shudder at the idea, but they have brought those tens of thousands of Breiviks into their own societies through Muslim immigration and Saudi and Iranian mosques. And they have turned over the Middle East to the sort of men who make Breivik look like a schoolboy.