Now it's washed up here.
We've seen this phenomenon in England, in Sweden and elsewhere, now here in Finland. Please bear in mind, that Finland is home to the fewest number of Muslims in Scandinavia.
H/T: Vasarahammer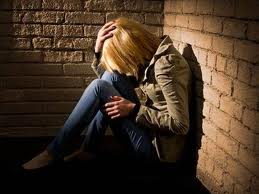 Man forced teenage girlfriend to have sex with a 11 men
Aamulehti: Investigation by the central Finland police in Jyväskylä  of a number of sexual offenses, will deliberate the matter on Friday to determine the charges.
A 19-year-old man of foreign origin is suspected of having exerted pressure on 17-year-old girlfriend to have sex with his countrymen.
Criminal prosecution case under deliberation, deals with the offenses of  total of eleven 18-53-year-old men. The victim's boyfriend IS suspected of aggravated pandering, menace and assault. The man was detained during the investigation, but the Central Finland District Court released him later.
Some of the men suspected of sexual abuse and the buying of sexual services from the youth, others are suspected of forced sexual intercourse. The three men are also suspected of pimping.
This case is to be discussed behind closed doors, but the police say that the district court issuing a public report in due course.