One strike against the UN's Jim Crow laws.
First of all, this is bright spot of news. The settlements of Jews in Samaria and and Judea are the most badly maligned topic in the Arab/Muslim war against the Jewish state of Israel. The "settlements (cities and towns where Jews live) dominate the discussions and debates on the so called "M-E conflict" (as if other conflicts in the region don't exist) because of the demagoguing of the issue.
The settlements are in fact legal in every sense of the word. The international indictments against it, while there are many, their number by itself does not mean anything if the basis for the arguments and verdict are of purely political origin, and not based on the actual written in ink facts. What's in question here is politically inspired activist law designed to please the status quo, in much the same way laws were designed in the Jim Crow south in the formerly segregated United States of America.
Any international court divested of this environment would come down decidedly on the legality of the settlements, for the record is entirely clear on the documents agreed upon by the then League of Nations, now the UN, that allowed for Jewish settlement of these lands. The Arabs were unilaterally given (illegally) by the British caretakers of the Palestine Mandate, the lion share of what was to become the Jewish homeland, meaning east of the Jordan river, now called Jordan. By the way, the Hashmite kingdom is now comprised of 80% of Arabs who claim "Palestinian" ethnicity.
With all that has occurred over the past 100 years, it's a crime against humanity for Jews to be victimized as usurpers of land (legally allotted to them by prior legal documents) by the International Jim Crow architects of our day at the United Nations.
NOTE: The E1 settlement that serves as a suburb of J'lem, has been at the center of attention recently, with even Finland calling in the Israeli ambassador, Dan Ashbel to "discuss" the building of 3000 living units within the city. To show how ludicrous the commotion is surrounding Netanyahu's call for the building of these units, read this.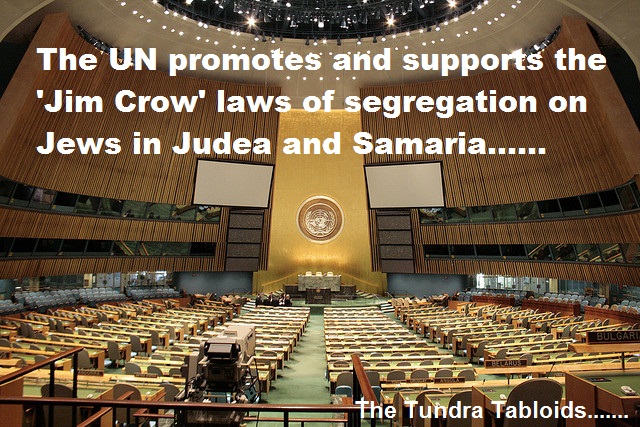 EU: No intention to boycott settlement products
12/06/2012 20:01
Official says bloc "continues to oppose boycotts, including boycotts of settlement products."
Boycotting settlement products is not a sanction the European Union is considering to demonstrate its displeasure with Israel's recent decision to construct 3,000 new housing units over the Green Line and push forward planning in E1, the EU's delegation in Tel Aviv clarified Thursday.
A spokesman at the EU delegation was responding to an article in Ma'ariv, which said EU ministers scheduled to meet Monday regarding Israel's recently announced settlement plans were considering "accelerating, in a full and effective measure, the implementation of legislation on labeling and boycotting settlement products."