The only correct way forward, is treating all cases of violence and lawbreaking in a straightforward way. Covering up or downplaying the perpetrators involved in these criminal acts does not do anyone any good.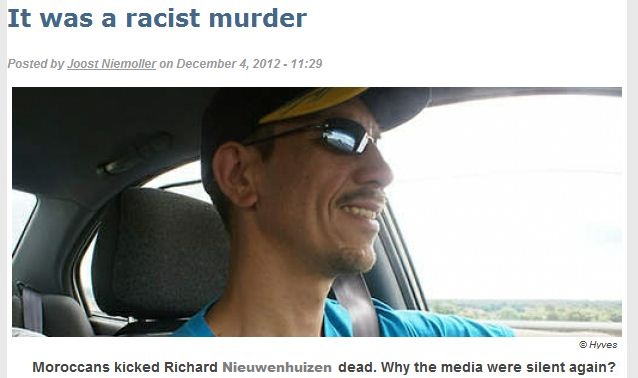 Was the Soccer Linesman's Murder a Racist Act?
Marcel Oost, Chairman of the SC Buitenboys, the club to which murdered linesman Richard Nieuwenhuizen belonged, said that almost all players of the Nieuw Sloten team shook his hand after the match. Only the three Moroccan players of the club threw him on the ground and started to kick and hit him on the head and neck.
Indications that this may be a racist murder have been hidden by almost all of Dutch media. Journalist Joost Niemoller wrote that if a Moroccan linesman had been killed by three white youngsters, the same media would have published many articles about white racism.