A MAN IN SEARCH OF READERSHIP AND FAILING MISERABLY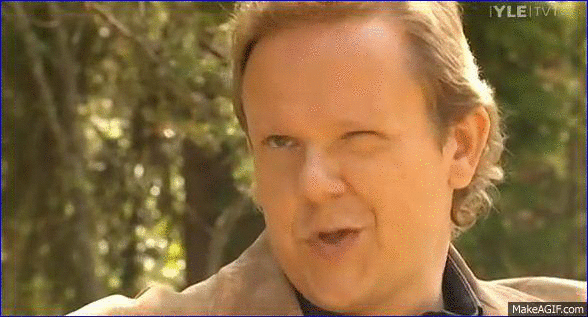 In connection with the ongoing Salolainen-gate brouhaha surrounding the vice-chairman of the Foreign Affairs Committee, Pertti Salolainen, on YLE Aamu TV (30.11.2012) discussing the vote in the UN General Assembly which granted the Palestinian Authority observer status, Jussi ''I ain't got a clue Jalonen" employs a sophistry to highlight a supposed hypocrisy of mine. In the mind of a leftist,  if you support someone on X you must then support him on Y as well.
Jussi Jalonen is guilty of picking the words of The Finns MP Jussi Halla-aho out of context and misrepresenting them in order to lead the reader into believing that the politician was downplaying the Holocaust, when in fact he was highlighting other genocides in world history as having equal historical significance. At least that's how I read it, I don't agree with his understanding of the significance of the Holocaust, but that's not in question here, it's Jalonen's strawman argument in order to try and marginalize my input.
Jalonen tries to use my defense of Jussi Halla-aho, over the absurd state prosecution of a blog post pointing out hypocrisy of the Finnish state prosecutors office over two sets of criteria used in protecting people, groups from defamation and prosecuting the offenders, as support for everything the man has said and done. He then calls into question, myself, my "anti-Islam" sentiment, anti-Islamization association and how my motivation to break the story about Salolainen can be understood in light of it.
My anti-sharia/anti-Islamization position stems from a sound historical reading of Islam, from many sound scholarly sources. Period. Jalonen's attempt to try and equate Islam with that of Judaism and as being both a race, ethnicity and a religion, is ahistorical and pure nonsense. It's as much nonsense as if he would attempt to do the same with Christianity, Leftist ideology or classical liberalism. (academics…)
He also obviously didn't see my post chastising Jussi Hall-aho over the circumcision debate in parliament, and my defense of the practice for both Jews and Muslims to remain unhindered by state law, deeming it a matter of civil rights for all groups concerned. My beef with Islam has always been its political nature, I care not a whit how many times one prays or what they eat and teach their children, as long as it does not infringe upon the civil liberties of all citizens. Jalonen is chasing ghosts and making himself look like the fool that he is.