No matter what, it's always about him.
I was in that bus a couple of years ago located in the Greenfield Village museum in Dearborn Michigan. Seeing that Obama is seated on the left side (how appropriate), and gazing through the window, he is more than likely looking at the booklet penned by communist, Saul Alinsky, the "Rules For Radicals", that was placed on the wall in a protective case facing in his direction.
NOTE: I sat on the right hand side, and in the rear, just in front of the door with my nephew.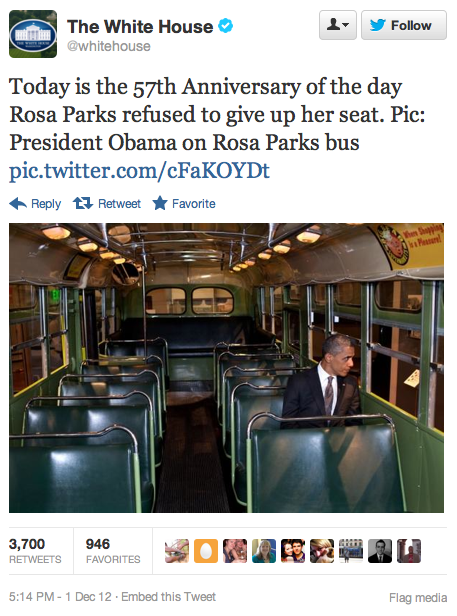 VIA: Weasel Zippers.