And the OIC stays amazingly quiet over these savages murdering Christians without end. 
No, it's Islamofauxbia the supposed "scourge of the world", that's in dire need of being addressed, not the devout of Islam butchering and enslaving people. Wake up people, "it's not islamophobia when they really are trying to enslave and kill you".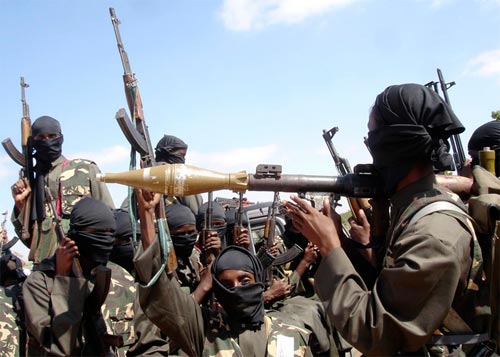 Churches, government buildings torched in Nigeria attack
(AGI) – Kano (Nigeria), Dec. 2 – At least two people were killed when three churches and border posts were attacked by armed men, possibly Boko Haram militants, in Gamboru Ngala, on Nigeria's north-eastern border with Cameroon at 8:30 a.m. Local sources report that about 50 armed men shouting "Allah Akbar!" (God is great!) in cars and on motorcycles, opened fire on police officers.
Immigration, customs, secret police headquarters and a building used for quarantine were set on fire. Sani Kani, a local inhabitant, said, "I saw two bodies of policemen in uniform not far from the police station. One was in the street and the other was on the seat of a van." The town of Gamboru Ngala is about 40 km from the Boko Haram stronghold of Maiduguri. . .