Totalitarians come in all shapes and sizes.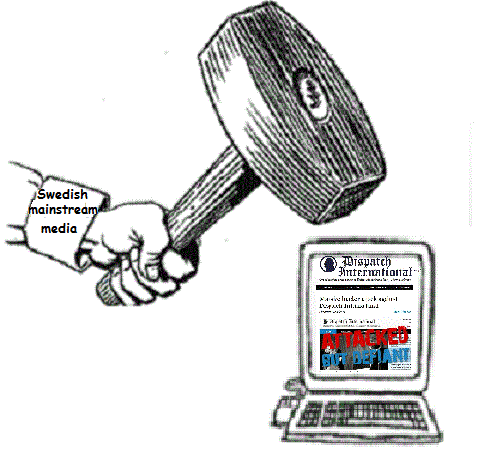 You normally come across such a thing as a DDOS attack from thuggish individuals or governments trying to stifle dissent and/or opinions that they are not in agreement with. The "Far Side" called Sweden takes it to a whole new level, where the media who are the supposed vanguards of the free press, try to suppress the free speech of a new competitor, Dispatch International.
When smearing them as "racist" and "anti-Muslim" doesn't seem to work, they then try to sabotage their network by overloading the system through a coordinated DDOS attack that came from multiple sources within the Swedish media community. It was a conspiracy to commit a crime against private property and individual rights.
It didn't work.