Brilliant comment at Breitbart article: 
Stevie, you cancelled the wrong thing. You should have torn up your meaningless UN ambassador of peace card. The UN is a den of despots, scoundrels, and tinhorns. If Israel didn't have a military, they'd  be annihilated by some of the same nations who pressured you to cancel your concert.
The corruption that sloshes around that international money laundering slush fund called the UN carries the day in this affair. Really, what rational person with both feet planted firmly on the ground cares one bit what the UN says?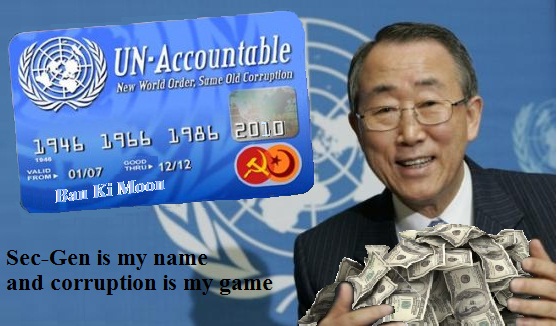 STEVIE WONDER CANCELS ISRAELI CONCERT, CITES U.N. OBJECTION AS REASON
30 Nov 2012 37POST A COMMENT
Via Breitbart.com: (AP) Stevie Wonder cancels concert for Israeli group
WASHINGTON
Stevie Wonder is calling off a concert for a group that raises money for the Israeli military.
Wonder had been scheduled to perform Dec. 6 for Friends of the Israel Defense Forces, which raises money for Israeli soldiers and their families.
Wonder said the United Nations recommended canceling his performance because he is an official "Messenger of Peace" for the organization. The United Nations overwhelmingly voted to recognize a Palestinian state on Thursday over vehement U.S. and Israeli objections as hopes for Mideast peace talks stalled.
Wonder said in a statement he was canceling with a heavy heart but that "I am and have always been against war, any war, anywhere."
Several petitions had called on Wonder to cancel the performance.