These are Israel's neighbors 
These are people with a mindset that you can't deal with other than proving that your stick is far greater than theirs. Show weakness of any kind, and they'll pounce on you, with all they've got. That's the reality of the region.
NOTE: Obama's pressure on Netanyahu not to invade Gaza has now unleashed grand illusions around the region.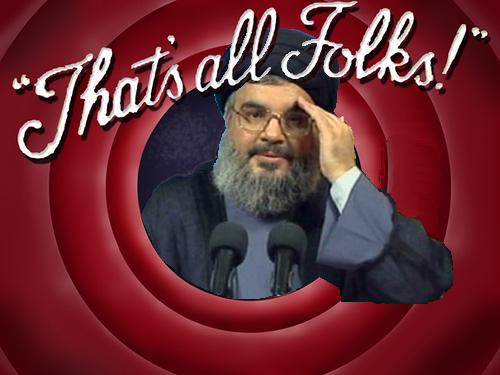 Hezbollah leader: "The days when we were terrified by the mention of Israel are over"
IN MIDDLE EAST / BY GLAUREN / ON NOVEMBER 29, 2012 AT 14:37 /
In an address after the cease-fire between Israel and Hamas, Hezbollah leader Hassan Nasrallah exclaims that the days of Arabs being terrified by the mere mention of Israel are over.
In other words: the days of of Levi Eshkol, Golda Meir, Menachem Begin and Yitzhak Shamir…those days are over.
The irony is that today, Israel gets accused of being a regional bully more frequently than when it actually was one.
H/T: Dalit Malka Binshtock via My Forum