A real killing field.
The fighting has only recently 'officially' ended, and the Federation International Football Association is already rewarding the Islamonazi regime with Western money to repair the bomb craters that resulted from Israeli drones and jets targeting Hamas' Fajr-5 missiles being launched at the Israeli cities of Tel Aviv and Jerusalem. The IDF Twittered it here on Nov.12th when they targeted it.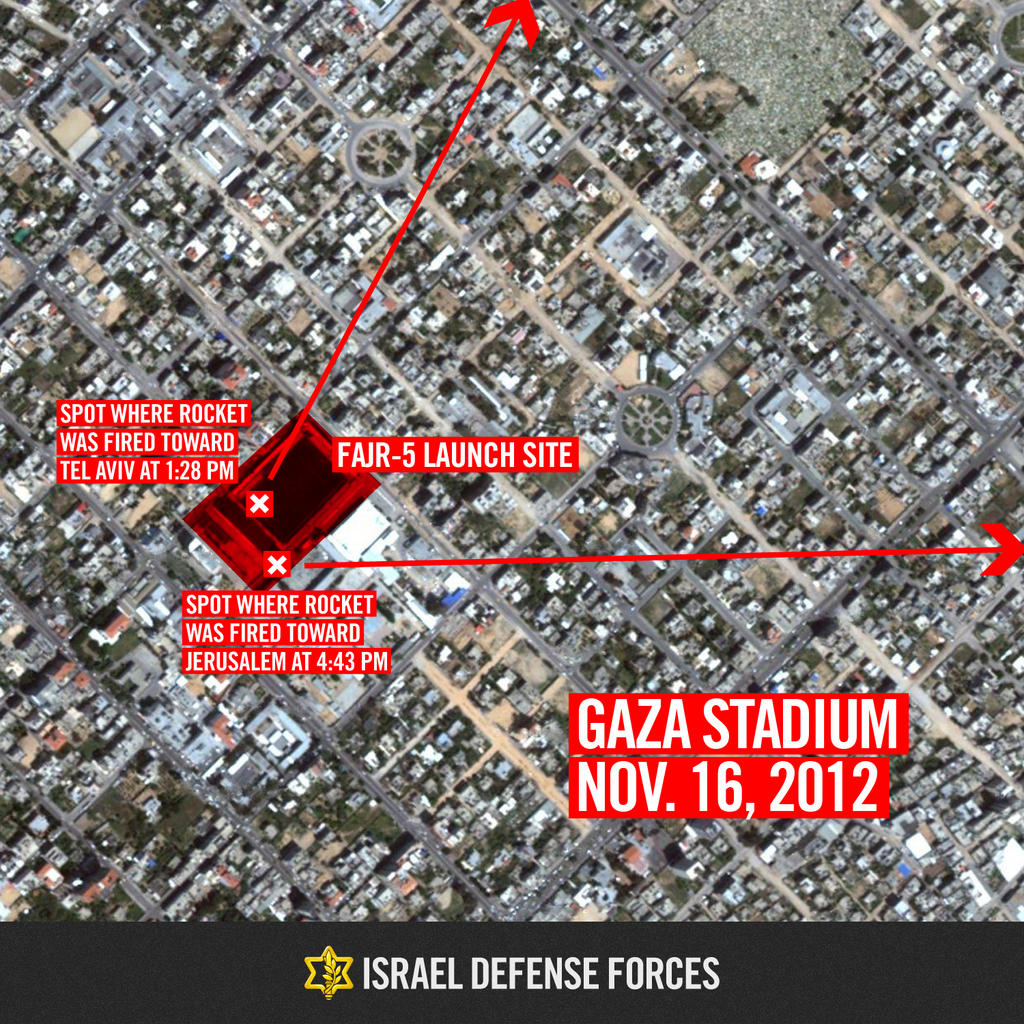 NOTE: The question remains, will they be pouring reinforced concrete in place of a grass playing pitch, to use for their favorite sports of killings Jews and playing football?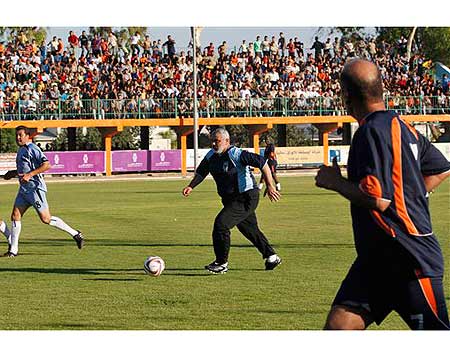 FIFA pledges help to rebuild Gaza stadium
Soccer's world governing body to help rebuild Palestine Stadium partially destroyed in IDF airstrikes during Operation Pillar of Defense. Stadium was used to fire rockets at Israel
AFP 11.28.12, 09:12 / Israel 
"We see it our mandate to rebuild football infrastructure which has been destroyed," Valcke was quoted as saying on fifa.com. "We will also rebuild the stadium in Gaza, which has been destroyed.FIFA secretary-general Jerome Valcke has pledged that soccer's world governing body will help rebuild the Palestine Stadium in Gaza City, after it was partially destroyed in Israeli air strikes.
"Soccer brings people together and we will support any re-construction necessary when football infrastructure is destroyed through disasters," added Valcke, who is in Brazil for the draw of the Confederations Cup.
Israeli fighter jets opened fire on the venue in the Gaza Strip earlier this month, severely damaging an indoor hall and a neighbouring building as well as leaving four large holes on the pitch.