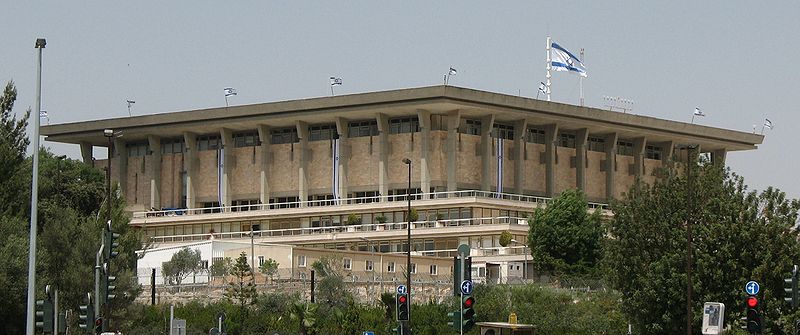 By Manfred Gerstenfeld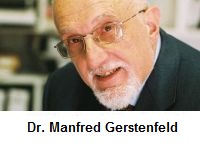 On November 14th, the eight day long Operation Pillar of Defense began. By that time there were already substantial developments in Israel's election campaign. The most important one was the merging of the Likud, led by Prime Minister Benyamin Netanyahu and the Israel Beitenu (Israel is Our Home) party headed by Foreign Minister Avigdor Lieberman.
Several prominent candidates had already announced their entrance into politics joining various parties. A number of Knesset Members had left Kadima for the Labor Party or the Likud. On the extreme right, Michael Ben Ari and Aryeh Eldad broke away from the National Union to form a new party, Strength for Israel.1
Some smaller parties had held their primaries. The extreme dovish Meretz party put the sitting MK's at the top of its list, headed by party leader Zehava Gal-On.2 Among religious Zionists, the Jewish Home party chose newcomer Naftali Bennet as its leader. He defeated veteran politician Zevulun Orlev, who thereafter left politics. A few days later, the candidates for its Knesset list were elected.3 The party has planned to merge with the National Union, which chose sitting MK Uri Ariel as its leader.4
Far more important was that there was still major confusion on the center/left before Pillar of Defense started. Neither former Kadima Prime Minister Ehud Olmert, nor former Kadima leader Tzipi Livni had made clear whether and if so how, they would re-enter politics. Livni even suggested that 89 year old President Shimon Peres should resign and run for the Knesset in order to try to become Prime Minister.5
Pillar of Defense gained wide popular support among the Israeli population. On its first day three different polls found between 84% and 91% in favor of the operation.6
The opposition parties left of the Likud had now to decide where they stood on Pillar of Defense. Kadima leader Shaul Mofaz,7 Labor Party leader Shelly Yachimovich and Yair Lapid of the newly-formed Yesh Atid party (There is a Future) all backed the operation. Gal-On opposed it, claiming that it wouldn't help.8 Hanin Zoabi of the Arab Balad party called Pillar of Defense "a hostile war against the Palestinian people." Before voting in its primaries' Balad members observed a moment of silence for the Palestinians killed in the Israeli strikes on Gaza.9
The 21 November cease fire with Hamas garnered mixed support in Israeli opinion. A Maagar poll found that 49 percent of Israelis opposed it.10 There was harsh criticism from right wing politicians for stopping the operation.
Opinion polls held immediately after the end of Pillar of Defense showed substantial changes from the ones before. A Panels poll found a substantial further decline of the merged Likud-Israel Beitenu list. It would get only 33 seats compared to the 42 which the combined parties hold in the current Knesset. Labor would receive 24 seats while the Jewish Home/National Union list was projected to get 13 MKs. Strength for Israel would pass the election threshold with 4 seats.11
Livni then indicated that she might enter the fray with a new list. Thereupon a Channel Two poll gave Likud/Israel is our Home 38 seats. Livni would get nine seats and Lapid four seats.12 Yachimovich urged Livni to join Labor13. Lapid approached Livni and offered her second place on his list.14
Before every recent election, there were attempts to exclude some of the Arab lists. These have been unsuccessful so far. This time, MK Danny Danon asked the elections committee to ban Zoabi from running for the 19th Knesset. In a letter to committee members he mentioned; "Cooperation with terrorists aboard the Marmara, parties with Hamas terrorists, direct contact with the traitor Azmi Bishara and a call for violent uprising against Israel." He also initiated a petition, signed by 50 000 people, to disqualify Zoabi from running for the 19th Knesset.15
Eyes then turned toward the Likud primaries on 25 November. Major computer problems resulted in a voting extension for another day. About 80,000 Likud members put in place a rather hawkish list. Right-winger Moshe Feiglin obtained an assured place after several unsuccessful past attempts. Veteran ministers Benny Begin, Dan Meridor and Michael Eitan did not succeed in winning realistic spots. Neither did Internal Security Minister Avi Dichter, who had come over from Kadima recently.16
On 26 November Defense Minister Ehud Barak announced that he was quitting politics. A variety of polls had indicated that his Independence party which had split from Labor in January 2011 would not pass the election threshold.17
On 27 November Livni announced officially that she would head a new list.18 Several MKs left Kadima to join her. With Livni's announcement it became clear who the main participant parties in the elections will be. After the Labor primaries on 29 November, the campaign will move into a new phase. Polls however are likely to continue to show erratic results, in view of the large number of floating votes.
Dr. Manfred Gerstenfeld ist Mitglied des Aufsichtsrats des
Jerusalem Center of Public Affairs, dessen Vorsitzender er 12 Jahre war.