Pro-Israel rally held in center of Helsinki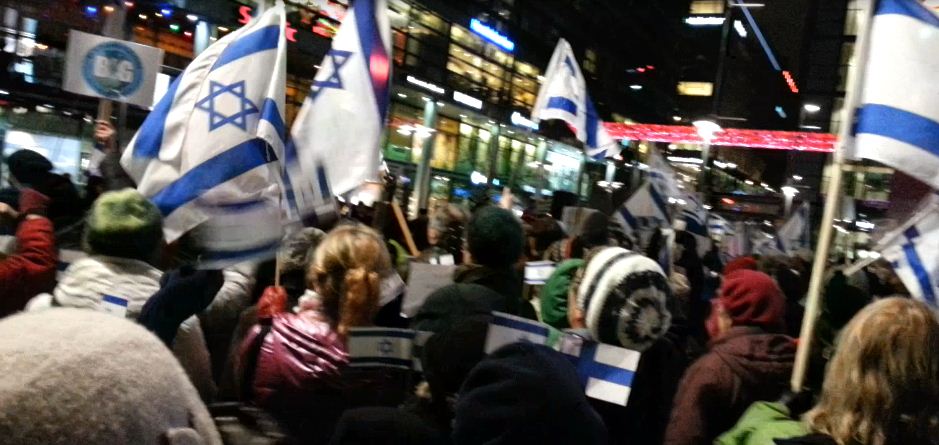 I was there along with the 300 people gathered at the rally to publicly display support for the Jewish state of Israel. The rally got off without any disturbance from non-participants walking past to the shopping mall close by. Israeli ambassador, Dan Ashbel (pictured below. Picture by Carmen Kekola) spoke to the crowd in a sea of blue and white flags (Finnish and Israeli), talking about the recent troubles facing Israel from terrorists in Gaza during operation Pillar of Defense.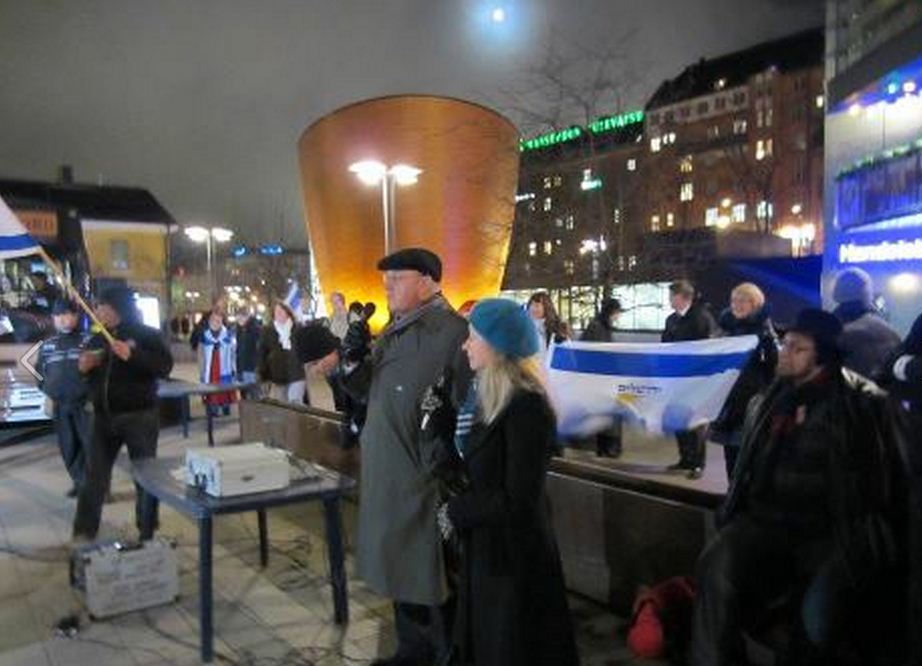 A total of three speakers gave words of encouragement for Israel and its supporters, with supporters intermittently singing Israeli songs in Hebrew and the last being sung in Finnish, HaTikvah, Israel's national anthem, The Hope.
After just about everyone had left, as well as myself, someone still at the rally site called to tell me that a group of Muslims had gathered at the Christian chapel seen in the above picture, the round wooded structure, and with a megaphone, led prayers as a provocation.
I haven't been able to obtain any video or audio of the event, and if any of the Finnish readers of this blog has material of it, please notify me in the comments. There were still a handful of supporters hanging around who testify that that is what happened. I was told:
"All of a sudden we heard a loud voice coming from a megaphone that was leading some kind of a chant, we then figured out it was a Muslim call to prayer, coming from the direction of the chapel located just above the rallying site. Obviously they were praying next to it, there's a wide flat empty area next to it. It was clearly a provocation, there were still a few of us around, rolling up flags and putting things away."
More than 300 people showed their support for Israel in Helsinki's Narinkkatori
HS: An Israel support demonstration attracted more than 300 people on Monday at Narinkkatori in Helsinki. Blue and white Finnish and Israeli flags were a common sight among them.
Police said the early evening event proceeded calmly. Demonstrators were left alone, and there was no counter-demonstration.
Narinkkatori in the Kamppi district, got its memorable name, where the Jews at the time were selling second-hand clothes.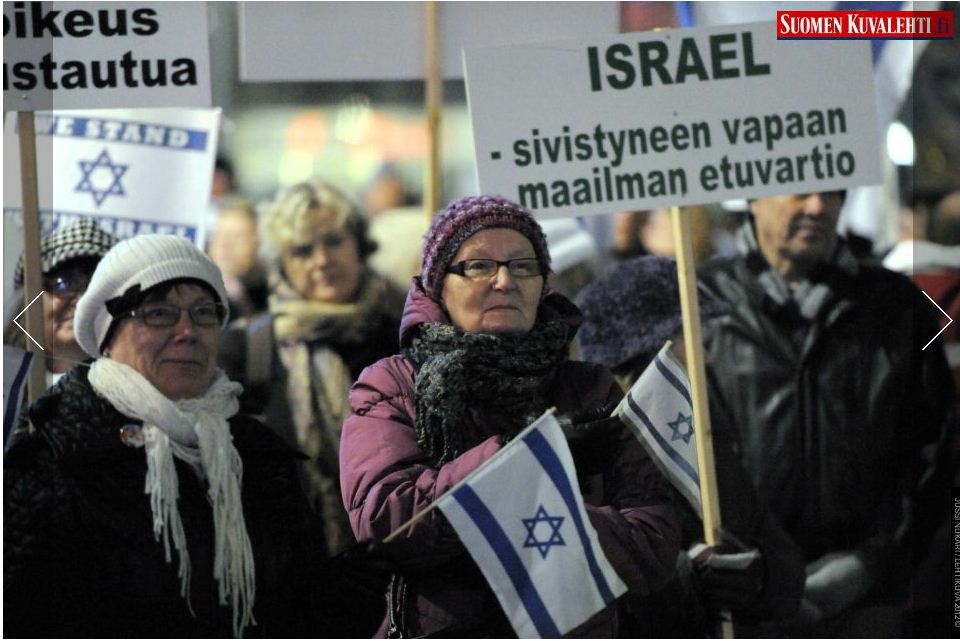 Sign reads:
Israel –civilized outpost of the free world