I've been warning about this for years.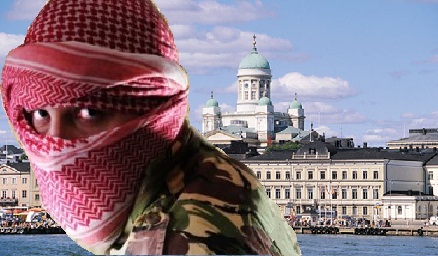 Supo chief: Terrorism growing in Finland
YLE: More people in Finland have links to foreign terrorist groups than ever before, but the Finnish Security Intelligence Service (Supo) says foreign states' surveillance in Finland constitutes the biggest threat to the country.
The number of people in Finland with links to terrorist organisations has multiplied over the past decade, Supo chief Antti Pelttari told Yle's A-Studio discussion programme on Monday night.
"There are people in this country who have been to foreign training camps and have fought alongside terrorist groups," he explained.
According to Pelttari, Finland is currently home to more than one hundred people who could pose a potential threat. But he said there's no proof of Finland being a terrorist target. Most terrorist activities are aimed abroad.
More worryingly, foreign states are increasingly engaged in spying on their nationals resident in Finland, according to Supo.
"Today threats to Finland relate to illicit foreign surveillance," he said.
Supo says that so-called 'refugee espionage' is practiced in Finland and is being conducted by non-democratic states.
Information obtained by spying may be used against the target's family or friends in their homeland.