Muslim Brotherhood leader gets advice from the boss.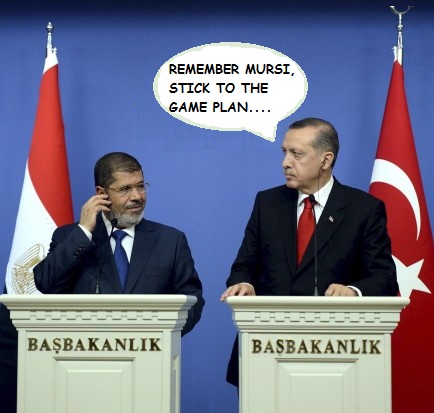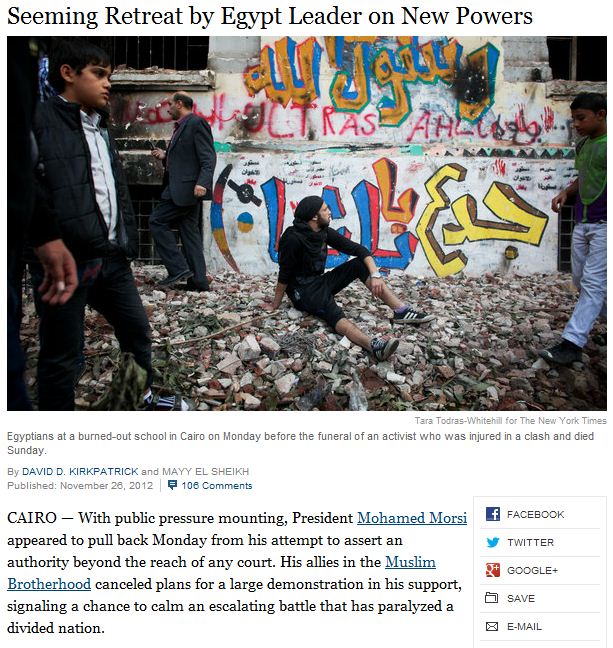 After Mr. Morsi met for hours with the judges of Egypt's Supreme Judicial Council, his spokesman read an "explanation" on television that appeared to backtrack from a presidential decree placing Mr. Morsi's official edicts above judicial scrutiny — even while saying the president had not actually changed a word of the statement.
Though details of the talks remained hazy, and it was not clear whether the opposition or the court would accept his position, Mr. Morsi's gesture was another demonstration that Egyptians would no longer allow their rulers to operate above the law. But there appeared little chance that the gesture alone would be enough to quell the crisis set off by his perceived power grab.