Real Smart. Distance themselves from their own religious cultural heritage, and replace themselves with those who don't.
After the demographic shift, Muslims will be throwing their political weight around even more, and this law will be one of the first to go as Islam becomes a more prominent and dominant feature in Swedish society. It might take 20, 30 or even a hundred years or more (historically, patience is on their side), but the signs already tell me that it will indeed happen.
Swedes spin themselves in a dervish to the call of multiculturalism.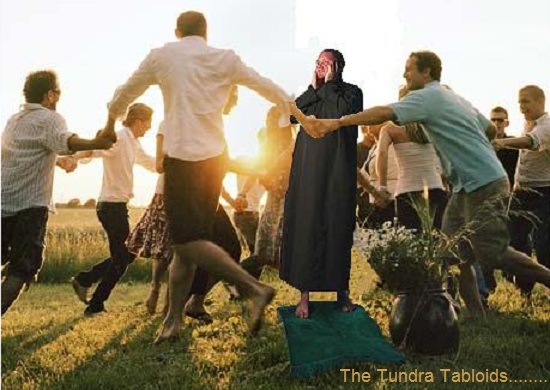 God 'not welcome' at school advent services
Published: 25 Nov 12 09:45 CET |
Swedish schools are permitted to gather in church premises during advent but the services must be free from any religious element, according to the National Agency for Education (Skolverket).
The discussion about advent and church services arises every year in Sweden and in response the agency has developed legal guidelines to assist school principals.
"The law stipulates that Swedish schools are non-confessional," Skolverket's Anna Ekström and Claes-Göran Aggebo underlined in an article in the Dagens Nyheter daily on Sunday.
"That school is non-confessional means that there can't be any religious elements such as prayer, blessings or declarations of faith in education. Students should not have to be subjected to religious influence in school," they write.
Confessional free schools are however in part exempted from the principle.
Ekström and Aggebo observed that the advent services are part of the compulsory curriculum and thus sought to clarify the situation as advent approaches and the autumn term nears its end.
"The agency has decided that it is possible to have an end of term service in church and that a pastor can be in attendance. The demand is that there should be no confessional element."